Funny Ladies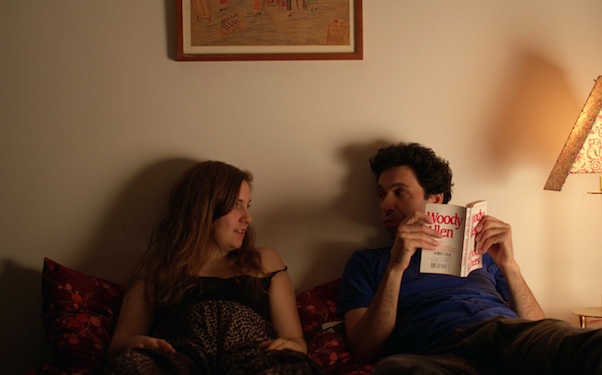 Posted by IFC on
Christopher Hitchens once courted controversy by penning an article entitled "Why Women Aren't Funny" in Vanity Fair, to which this year's Spirit Awards almost seem intended as a pointed rebuke. The funny business was good for both sexes in 2010, but extraordinary for those without the Y chromosome, resulting a group of pictures that heralds what's new and next for comedy.
Of course, one of the most nominated films of the evening is "The Kids Are All Right," Lisa Cholodenko's comedy about the children of lesbian parents (Annette Bening and Julianne Moore) who seek out their biological father (Mark Ruffalo). Cholodenko, who had been best known for drama, took a turn towards comedy with her latest, with the help of longtime comedy screenwriter Stuart Blumberg ("The Girl Next Door," "Keeping the Faith"), and as it turns out, the sun-dappled San Fernando Valley that seemed so foreboding in her music biz family drama "Laurel Canyon" was ripe for something a little more lighthearted. It's a sly maneuver on the writer/director's part since she gets at something deeper under the guise of getting laughs, but that's true in the case of nearly every one of this year's nominated funnywomen.
In the case of Lena Dunham's triple-nominated "Tiny Furniture," the film's writer/director/star takes the well-worn story of a college grad overcome by ambivalence about where her life will take her and transforms it into an often hilarious and introspective unromantic comedy built around her unique comic persona after she breaks up with one boyfriend and gauges the interest of potentially another while struggling to discover who she is. Though Dunham is nominated in the Best First Feature and Best First Screenplay categories, it is arguable it's her second time around doing both, having honed a dry wit and a proclivity to wring humor from soul-baring on the hour-long feature "Creative Nonfiction" a year earlier. Then again, perhaps it's why "Tiny Furniture" is accomplished as it is, paving the way for Dunham's upcoming Judd Apatow-produced series on HBO and serving as just the first of what one can expect to be many signature films from the multihyphenate.
Equally fearless if only in an acting capacity — at least on "Greenberg," since she's been a credited writer elsewhere — Greta Gerwig's Best Female Lead-nominated performance in Noah Baumbach's dramedy about a misanthropic New Yorker (Ben Stiller) trying to regain control of his life while housesitting for his brother in Los Angeles gave the film a light as bright as Gerwig's ear-to-ear grin, even if she was playing a more self-destructive character than the one in the film's title. There's a reason Gerwig has been the actress seemingly anointed by Hollywood to crossover from the low-budget mumblecore movement since her easygoing charms in films like Joe Swanberg's "Hannah Takes the Stairs" and the Duplass brothers' "Baghead" are infectious. Yet it's Gerwig's vulnerability – a reason she especially adept at both drama and comedy – that has already landed her roles in this year's "No Strings Attached," "Arthur" and the eagerly anticipated return of Whit Stillman, "Damsels in Distress" because her humor comes from such a warm, relatable and human place.
Those very same qualities could describe the films of Nicole Holofcener, who could be considered the dean of this year's class of Spirit Award-nominated comediennes. Appropriately enough, she isn't only nominated for her screenplay for "Please Give," the sharply drawn dramedy about a New York family (Catherine Keener, Oliver Platt and Sarah Steele) waiting on their elderly neighbor (Ann Guilbert) to pass on so they can expand their apartment, but that the film will be honored with the Robert Altman Award, which one of the Spirit Awards' most distinguished prizes to celebrate the year's finest ensemble cast. There are no small parts in Holofcener's work, a belief that all these women share in common – that, and a funny bone.