First-Time Nominees, Longtime Excellence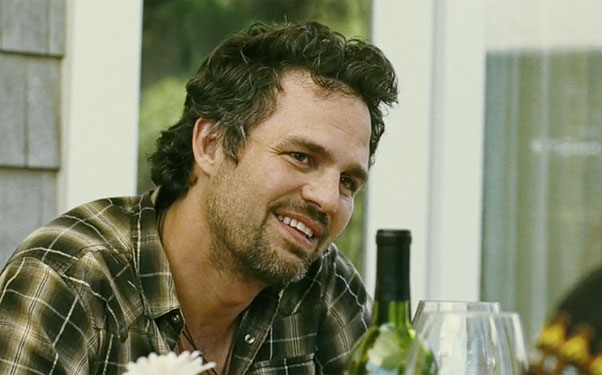 Posted by IFC on
It's hard to imagine such veterans of the stage and screen as Natalie Portman, Nicole Kidman, and Annette Bening being called newcomers in any situation nowadays, but would you believe this is the first time they've been nominated for Spirit Awards? They will be joining bona fide newcomers like Jennifer Lawrence ("Winter's Bone") Lena Dunham ("Tiny Furniture"), Ronald Bronstein ("Daddy Longlegs") and Ashley Bell ("The Last Exorcism") on the beach for this year's ceremony, with all reaching a pinnacle in their careers with the work in their latest film. In many cases, these are not discoveries, so much as rediscoveries – an acknowledgement of all the fine work they've been doing for so long as well as a signifier what's new and next in their careers.
In the case of Bening and Kidman, there's not much left to prove as two of the most dynamic actresses of the era, so it's telling that their first Spirit Award nominations arrive with some of the most ordinary roles of their careers, both as mothers just trying to deal with domestic stress. For Bening, "The Kids Are All Right," in which she plays a mother just trying to keep her family together, was only the second half of a one-two punch year which also saw the actress turn in a devastating performance in Rodrigo Garcia's "Mother and Child," where she played a woman who gave up her daughter for adoption after an unwanted pregnancy years earlier, demonstrating a range between the two that has unfortunately become a luxury almost exclusive to independent film these days. No wonder then that Kidman had to go outside the system to produce just her second film "Rabbit Hole" to star in herself as the grieving mother of a child that died in a car accident. One would argue both actresses, having had considerable success in Hollywood, are simply creating their own opportunities nowadays and are paving the way for others to follow.
Incidentally, one of those actresses could easily be Portman, whose character in "Black Swan" undergoes a radical transformation, but as an actress has long embraced independent film from one of her early breakthrough performances in 1996's "Beautiful Girls" to turns in Amos Gitai's "Free Zone" and Wong Kar-wai's "My Blueberry Nights." While she has transformed from a young girl to a woman in front of our eyes on the big screen, what is lesser known is how she's set up her own production company Handsome Charlie Films, which could position Portman for a Spirit Award next year not only as an actress, but as a producer of the drama "Hesher" and that she's been nominated now for her thrilling performance in "Black Swan" is just a glimpse of things to come.
Another actor surprisingly making his Spirit Awards debut as a nominee is Ben Stiller, who helped bring down the house last year as last year's honorary chair who presented the evening's final award for best feature and at the time wondered why he was asked since as he recalled he hadn't made an indie since the 1990s. Well, his first crack at it in quite some time was his deeply felt performance as the easily irritable Roger Greenberg in Noah Baumbach's sad and funny character study "Greenberg." Stiller actually took over the role from Mark Ruffalo, who of course would go on to make "The Kids Are All Right," and it gave the actor an opportunity to explore some of his darker impulses as he did in his early career with "Permanent Midnight" and Neil LaBute's "Your Friends and Neighbors." While the role won't likely change the direction of Stiller's career – as you might've noticed, he's enjoying quite the streak of wide-reaching crowdpleasers – it did have implications for the film's writer/director Baumbach, who has since been brought on to write or rewrite Stiller's bigger budget films in the year that's followed, suggesting that a fruitful new director/actor collaboration was born.
In fact, a usual common denominator amongst all of this year's first-time nominated actors is how their directors tapped into something that had always existed yet was rarely exploited, something that was particularly true with the Spirit Award-nominated "Jack Goes Boating" and "Winter's Bone," which both boasted their share of longtime character actors who are long overdue for recognition. Philip Seymour Hoffman knew what he had with John Ortiz and Daphne Rubin-Vega on "Jack Goes Boating" since they had originated their roles on stage in 2007 before Hoffman decided to adapt the play for the screen, but gave both actors a chance to show off a different side than what they've often been pegged for before – Ortiz has been a villain of choice in Hollywood blockbusters of late such as "American Gangster" and "Fast & Furious," while Rubin-Vega may best be known for her fierce Tony Award-nominated turn as part of the original cast of "Rent" – and in each case, they handle their parts beautifully as a married couple who try to set up friends, resulting in supporting Spirit Award nods for them both.
As for "Winter's Bone"'s John Hawkes and Dale Dickey, who also scored Spirit Award nominations for Best Supporting Male and Female, respectively, the nods mark a turning point of two of the great faces of TV and film in recent years. Given the room to really inhabit the roles of the fearsome denizens of the Ozarks in Debra Granik's harrowing drama, Hawkes and Dickey pounced on the opportunity to chew on a meaty role on the big screen after being best known for creating indelible characters on the small screen in "Deadwood" and "My Name is Earl." Like the rest of this year's acting nominees, Hawkes and Dickey presented a different vision of the world, and by extension could be seen in a whole new light themselves, representing what's next for audiences as they and many more from the 2010 Spirit Award class will be reinventing themselves and gracing screens for years to come.