"Dr. Horrible" Actress to Star in "Dragon Age" Series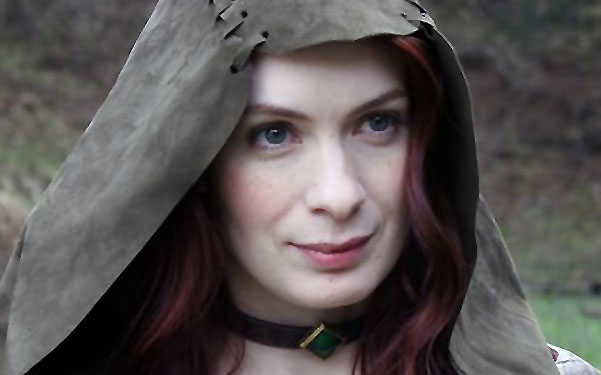 Posted by Chris Plante on
If Olivia Munn is Queen of the Nerds, Felicia Day is their princess. Unlike Munn, who continues to leverage her popularity amongst the vocal techno-savvy community into film and television roles, Day appears to relish smaller genre pieces. On comedy web-series "The Guild," she became something of a heartthrob for many fans of massive-multiplayer online games. Acting alongside Nathan Fillion and Neil Patrick Harris in Joss Whedon's web-series, "Dr. Horrible's Sing-Along Blog," she cemented her celebrity. According to USA Today, Day will further expand her digital presence this fall with a new web-series set in the "Dragon Age" fantasy role-playing game universe.
"Dragon Age: Redemption," a six-part web promotion for developer BioWare's fantasy-RPG "Dragon Age 2," will be written and produced by Day, who will also star as an elven assassin named Tallis.
"Tallis is headstrong, she fights dirty, and she has a really sarcastic sense of humor," Day told USA Today. "I wanted to bring a modern sensibility to a fantasy character in a fantasy world."
The series is set in Ferelden, the same location as "Dragon Age: Origins" and "Dragon Age 2." For the shoot, which happened last month in the not-so-mythical land of Los Angeles, Day teamed with director Peter Winter ("Leverage") and cinematographer John Bartley ("LOST").
There's something humble about Day's commitment to genre work. It's like in sports when an all-star draft pick commits to a smaller team.
"Just being able to make a Web series that is tied with such a huge property … really the premier role-playing game out there, this is a dream project come true," Day says.
Crazy, it's like she genuinely loves video games.