Domino Showcase At SXSW, Probably NSFW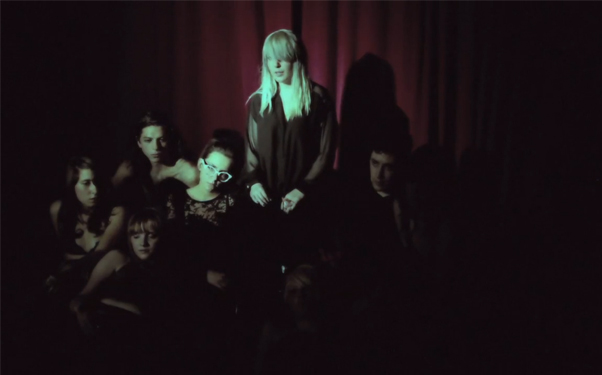 Posted by Brandon Kim on
Domino Records, the UK's most respectable independent label, returns to SXSW this year as a showcase presenter at Austin's famed dive, Emo's. The showcase, on Thursday, March 17, will feature new Domino recording artist, Austra (with the NSFW video below), King Creosote, Anna Calvi, Cass McCombs, The Kills and Owen Pallett.
I expect a great deal of classy debauchery and filthy eyeliner. Scotland's King Creosote opens, and then classically trained dark pop Austra will play, initiating the gathered to their debut album "Feel It Break" which releases May 17, 2011. I'm not sure about the show yet, but this video for "Beat and the Pulse" is NSFW.

Domino showcase, full schedule. Emo's Main Room, Thursday, March 17:
8:00PM – King Creosote
9:00PM – Austra
10:00PM – Anna Calvi
11:00PM – The Kills
12:00AM – Cass McCombs
1:00AM – Owen Pallett
Here's more from these great artists, including the delicious Anna Calvi performing "Love Won't Be Leaving."
The video for the new single, "Satellite," from the upcoming album, "Blood Pressures," by Jamie Hince and Allison Mosshart — otherwise known as The Kills.
And here's Cass McCombs' "County Line," from his forthcoming album "WIT'S END," due out on Domino, on April 12th.