Deerhunter Scores Short Film Starring Elle Fanning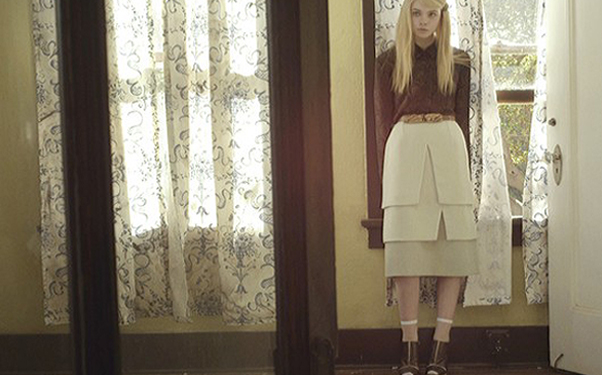 Posted by Brandon Kim on
"Somewhere" star Elle Fanning will be appearing in a short film for the fashion line, Rodarte. Called "The Curve of Forgotten Things," the short is a creation of Kate and Laura Mulleavy — the sisters behind Rodarte and director-photographer Todd Cole. The Playlist reports that 4AD's ambient punks from Atlanta, Deerhunter, composed the score, though whether new material or old remains to be heard.
Cole, who has collaborated with the Mulleavy's before on film projects says this one is "inspired by Northern California, and the Seventies. It's about this girl who exists in this strange place outside of time. She's digging up things from the land and the past, and she offers them to the sun."
"The Curve of Forgotten Things" will premiere on Tuesday at mega luxury, LVMH Moët Hennessy Louis Vuitton's, Nowness.com, who also financed the short.
Here's one from Deerhunter, off last year's "Halcyon Digest":