David LaChapelle Sues Rihanna Over "S&M" Video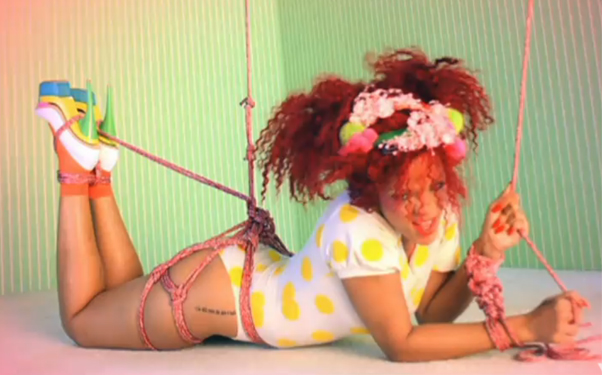 Posted by Brandon Kim on
Legendary celebrity photographer, David LaChapelle noticed that Rihanna's "S&M" video was basically one of his coffee table books set in motion, and is suing her for it. LaChapelle, known for his wildly colorful portraits, said "the music video is directly derived from and substantially similar to the LaChapelle works," according to Reuters.
Rihanna's video popped out two weeks ago, January 31st and was promptly banned in some countries for being outrageously bad (okay, actually for sexual content). LaChapelle added that it copied the "composition, total concept, feel, tone, mood, theme, colors, props, settings, decors, wardrobe and lighting" of his photography. I'm all for trashing this song, and while it's quite obvious the video was influenced by LaChapelle, it's hard to find pop imagery that's not. He's going to have to start suing more people.
EW has a comparative image with a scene from the video, but you can also plainly see for yourself. Take a gander at lachapellestudio and then this video. I recommend watching it with the sound muted.