Five Of The Best Lesser Known Scores By Composer John Barry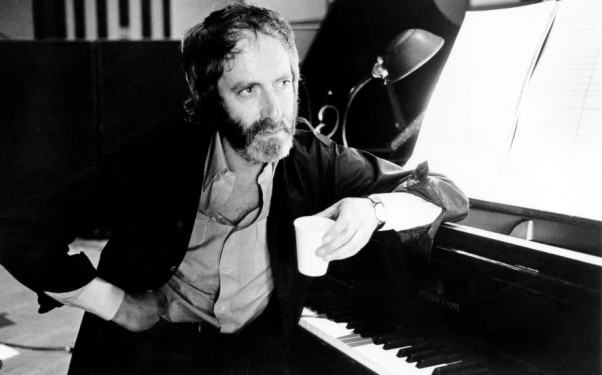 Posted by Brandon Kim on
Composer John Barry, who died this Sunday, will be best remembered for his work on the "James Bond" films. I've already heard him referred to as the "Bond" composer a dozen times and for good reason. Whether he wrote the original theme song or not, he still scored "Goldfinger," "From Russia with Love," and the most titillatingly titled film about a Fabergé egg, "Octopussy."
Actually, he scored a whopping 12 of the 007 films in all, but Barry composed the scores to some 98 other films as well (110 in all). Many were respected, infamous pictures, like "Out of Africa," and others like "Howard the Duck," were just infamous. The following are selections — both from well known and lesser known films — from some of Barry's other scores, and though IMDB may never list them as what he's "known for," a few of them are among the best scores ever written for a film.
5. "The Deep" (1977)
Hands down, the second best film ever to feature a grizzled Robert Shaw barking orders at people on a boat. And a great underwater adventure score.
---
4. "Somewhere in Time" (1980)
Your Mom cried to the swelling music in this period piece/time travel weepie about star-crossed lovers starring Christopher Reeves and Jane Seymour. It's all right if you teared up too.
---
3. "King Kong" (1976)
Still the superior film about a giant gorilla who falls for a blond, even with comically outdated effects. Jeff Bridges, Jessica Lange and Charles Grodin as the big oil a-hole help a lot.
---
2. "Midnight Cowboy" (1969)
Barry's score for John Schlesinger's "Midnight Cowboy" is top notch, worthy of this magnificent film. Taken as a whole with it's soundtrack and Harry Nilsson's "Everybody's Talkin,'" this is one of the best unions of film and music in cinema history.
---
1. "Dances With Wolves" (1990)
The music in "Dances With Wolves" is vintage John Barry. It may not be as immediately cool or iPod friendly as pieces from "Midnight Cowboy" or his many "Bond" scores, but it is a boundlessly beautiful work that evokes the all romance of the lost American West. It should give you an irresistible urge to play around in the grass with Two Socks too.