Celebrity College Kids Make Foul Mouthed Rap Video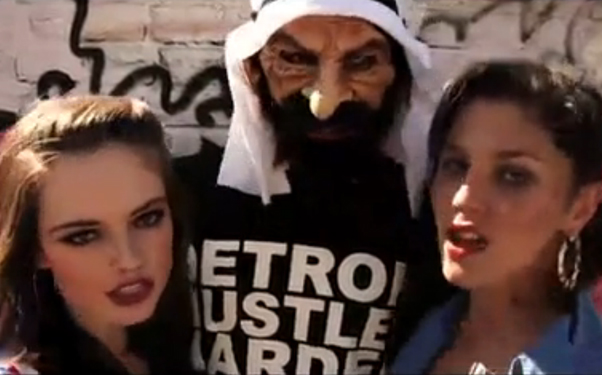 Posted by Brandon Kim on
Update: We've omitted a reference made to an individual, who was incorrectly reported to be a participant in this video.
College kids are prurient creatures by nature and even the most prestigious Universities are little more than sex fueled social networks after dark. There's nothing offensive or wrong about it, it's just human nature. But rich college kids rapping is embarrassing at best. This attempt at a jokey video about cunnilingus, straight outta Harvard, includes Dan Aykroyd's daughter and actress Ellen Barkin's niece is a prime example.
Other collaborators on this lascivious travesty called "Pussy Breath," culled from the nation's elite children, include the daughter of World Trade Center architect, Daniel Libeskind, according to Prefix. The central rapper is New York comedian, Matt Pavich. The button nosed brunette with the American flag bra is a Harvard chick too. I almost had a chuckle at the line pussy resume's incredible / havin' bitches wish that my dick was edible, but this tripe isn't even that funny.
Sometimes it's better to look away, but if you like to gawk, you might want to check out Business Insider's investigation compete with comparison photos of the Harvard and Bard students.