A Spirited Q & A With "Lovers of Hate" Director Bryan Poyser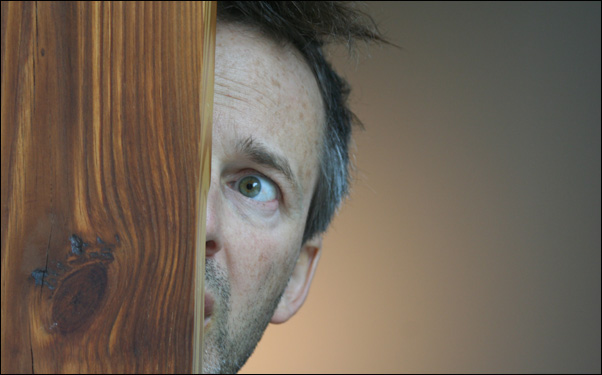 Posted by Stephen Saito on
As a way of celebrating this year's nominees for the Spirit Awards in the weeks leading up to the ceremony, we reached out to as many as we could in an effort to better understand what went into their films, what they've gotten out of the experience, and where they've found their inspiration, both in regards to their work and other works of art that might've inspired them from the past year. Their answers will be published on a daily basis throughout February.
When "Lovers of Hate" opens in New York at the reRun Gastropub Theater this Valentine's Day weekend beginning this evening, it is indicative of two things: one, the sick sense of humor of the theater's programmers since Bryan Poyser's comedy is anything but romantic and that Poyser is indeed quite worthy of the John Cassavetes Award at this year's Spirit Awards since "Lovers of Hate" is the kind of miracle of storytelling that too few filmmakers achieve when they're all too busy willing a low-budget film into existence in the first place.
In the case of "Lovers of Hate," Poyser has crafted a film that's easy to describe the plot, but considerably harder to discuss its tone, which is at once familiar and darkly humorous, growing out of one uncomfortable situation after another. Even though Poyser's ability to wring laughs from raw emotions is impressive, it is his overall economy – with words, scenes and the story in general – that enables the film to reach its full potential in tension and humor, involving a simple premise that only involves three characters: Rudy, a frustrated writer (Chris Doubek) who's destroyed his marriage and discovers that his ex-wife Diana (Heather Kafka) has taken up with his brother Paul (Alex Karpovsky) and follows them up to the mansion paid for by his bro's successful career in children's books.
"This is an extremely bad idea, but that's what Poyser specializes in," as I noted in my original review of the film shortly after it debuted at Sundance last year, and following his nomination as Someone to Watch at the Spirits in 2005 for his debut "Dear Pillow," Poyser's made a film you can't keep your eyes off of as Rudy slinks around the spacious ski retreat listening to his two closest relations have sex and worse, finding out their true feelings about him as he desperately tries to make a break for it. As Poyser has said in previous interviews, you're meeting Rudy at the worst time in his life, but as a filmmaker, you could argue the opposite for this writer/director.
Why did you want to make this film?
For several reasons – one, to get myself to stop complaining about not directing a movie in five years; two, to write a lead role for my friend Chris Doubek, an amazing actor that I'd worked with in small roles on a couple previous films; and three, to try to make a love story between three people where the happy ending is that they all end up apart.
What was the best piece of advice you received that applied to the making of this film?
Probably the best piece of advice came in the form of a directive from my friend Athina Rachel Tsangari. She was the Teaching Assistant in my Film I class way back in 1995 at the University of Texas. She became a friend and a mentor and we even co-founded a film festival together, before she moved back to her native Greece and started making movies there (her newest, "Attenberg," premiered at Venice and is playing Sundance this year). She was one of the first people I showed the script of "Lovers of Hate" to, in its raw first-draft state. After going through a number of criticisms and suggestions, she said, "But you should make this movie and I'll give you money to make it." With that kind of totally unsolicited generosity, I felt encouraged, if not obligated to make it happen. And a mere six months later, after several other friends lent us their generosity, we were shooting.
What was the toughest thing to overcome, whether it applies to a particular scene or the film as a whole?
Stairs. The bulk of the movie takes place in this four-story, six-bedroom mansion on the side of a mountain in Park City, Utah. There are 8 staircases in that place, so after the first couple days of production, after running up and down those staircases about 60 times, my calves were in serious agony. Definitely didn't do enough cross-training before starting the film.
What's been the most memorable moment while you've traveled with the film, either at a festival or otherwise?
Pretty much since the day I got the call from Sundance that the film was gonna play in the Competition, I started freaking out about screening at the Eccles Theatre at the festival. It's their largest venue, about 1100 seats or something. I just figured there was no way enough people were gonna come to a screening of this tiny indie no-budget film to not make an Eccles screening an empty, embarrassing disaster. But, fortunately, when we arrived there were lines of people waiting. We probably had about 800 people show up. Having that many people laugh at your silly poop-jokes is a pretty overwhelming experience.
What's your favorite thing about your film that's been largely uncommented upon?
Probably the score. A couple years ago, my good friend Kevin Bewersdorf had been releasing this album called "Babes" one track at a time on the internet for free. He never finished the last song but this one track, "Power Failure" just totally captured me. I'd listen to it over and over.
I knew I wanted to try to use it in the film, but I couldn't figure out where, until David Lowery, the cinematographer, was helping me get my two-and-a-half hour cut down to a manageable length and he dropped the song into the beginning and ending scenes of the film. It was perfect! Then, I knew I had to get Kevin to do the entire score. It took some cajoling but he did it, recording everything on his own in this tiny cabin in the woods of western Pennsylvania where he was living. I knew he'd be able to capture the peculiar silly-yet-serious tone of the film.
What's been the most gratifying thing to come out of this film for you personally?
After some unfortunate set-backs with previous projects, I wanted to "get back to basics" on "Lovers" and do something with a small cast, a small number of locations and a small crew so we could all focus on the stuff that was going to be the most important ultimately – the story and the acting. I decided going in that rehearsals were going to be a necessary part of the process and fortunately, I found an ensemble that was willing and had the time to do that. Megan Gilbride, the producer and I, decided to keep the project pretty low-key – we didn't do any wide crew calls or anything – just because we wanted to keep the whole thing under the radar. My feeling was if we do this movie with little fanfare and it turns out crappy, no one would be the wiser. So, it was incredibly gratifying to make a small, focused movie on my own terms and have it connect with people on a much larger scale than anything I've done before.
What's been your favorite film, book or album from the past year?
In the last few years, I've become such a nerd for history, mostly American history. Novels just haven't been doing it for me lately. I found the new book "Mayflower" by this author Nathaniel Philbrick, to be utterly fascinating. It's about the Pilgrims' trip across the Atlantic and the first 50 years of their colony in New England. The book just expertly brings to life this much more complex and much more bloody history than you could have ever imagined came from the folks who brought us Thanksgiving. Someone could turn this into a kick-ass HBO series. It'd be like "Deadwood" with buckled hats.
"Lovers of Hate" is currently playing in New York and will have a one-week engagement in Dallas beginning on February 18th. It is also currently airing on the Sundance Channel. The Spirit Awards will air on IFC on February 26th.