Arnold in "Predator: The Musical"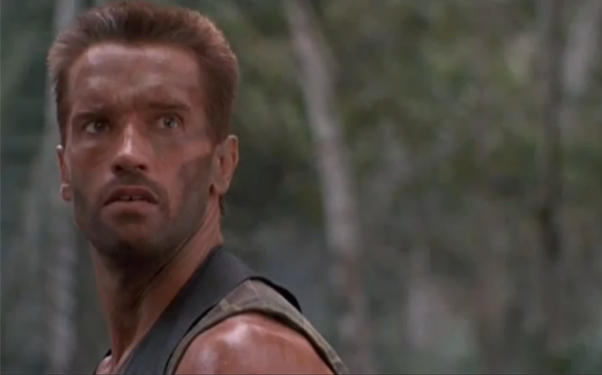 Posted by Brandon Kim on
Arnold Schwarzenegger really shines in this rendition of "If It Bleeds, We Can Kill It," the piece featured in this new musical version of "Predator." The Austrian with the million dollar voice never really got a chance to sing in his movies until now, thanks to the geniuses Jon and Al Kaplan (music and lyrics) who post these ridiculous creations up at their legolambs YouTube channel.
They have a special fondness for Arnold, having written musicals for half a dozen of his finest films in some kind of Stephen Sondheim/Jim Henson meets '80's action star alternate reality. "Predator: The Musical" is their latest Arnie show tunes effort.
Here's two more of the Kaplan's prior musicals — both brilliantly incorporate bits of the original film scores with the most quoted Arnold lines (and the right amount of guttural nonsense) from these S‪chwarzenegger‬ classics.
And as Cinematical points out, Arnold is only one of the Kaplan's obsessions. More can be found on their channels LegoLambs and LegoLambsB, including more offensive fare featuring the inner thoughts of Ralph Fiennes character from "Schindler's List."