Amazon Launches Unlimited Streaming Service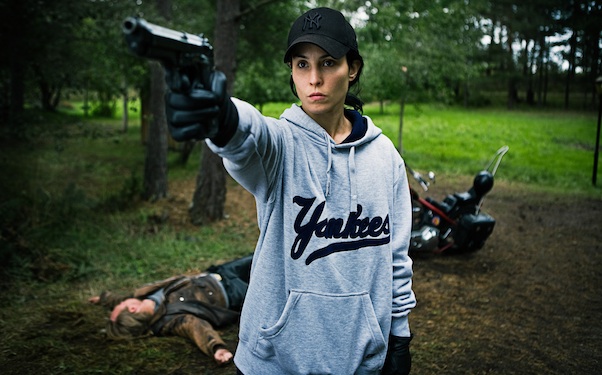 Posted by Matt Singer on
Not a great couple weeks for Netflix. They just lost the 800 film streaming library of The Criterion Collection to Hulu Plus and today Amazon announced an unlimited streaming service to compete with Netflix's Watch Instantly program. A $79 a year membership — which works out to about $1.50 less per month than Netflix's $8 a month streaming only plan — gets you unlimited access to 5,000 movies, including launch titles like all three Swedish language film versions of Stieg Larsson's "Millenium Trilogy," "One Flew Over the Cuckoo's Nest," "Enter the Dragon," "Two Lovers," and (obviously) a lot more. As the press release explains, Amazon's streaming is actually a new bonus feature to their existing Amazon Prime program:
"Amazon.com, Inc. today announced the launch of a new benefit for Amazon Prime members: unlimited, commercial-free, instant streaming of more than 5,000 movies and TV shows. This new benefit is being added at no additional cost — Prime membership will continue to be $79 per year. Movies and TV shows included with an Amazon Prime membership can be watched instantly on Macs, PCs and nearly 200 models of Internet-connected TVs, Blu-ray players and set-top boxes that are compatible with Amazon Instant Video."
It's probably worth noting at this point that all of those movies I mentioned mentioned above are available on Netflix Watch Instantly as well (at least for now — you can still find plenty of Criterions on Netflix for the moment, too). And, anecdotally, I've tried Amazon's Video On Demand service twice and been disappointed with the experience twice: the streams of my films froze repeatedly in both cases and I had to keep reloading the page or restarting my browser entirely to keep things moving. I'd have to be convinced their streaming service was more reliable before I committed my money.
That said, if Amazon Prime does work properly and it does have a lot of the same titles as Netflix for a little less money and you also get free 2-day shipping from Amazon, that is a threat to Netflix, who raised the prices on all their streaming-and-disc plans concurrently with the announcement of their streaming only option. Netflix has the edge in this world because they saw its potential before everyone else. But they're not alone anymore.