Alfred Hitchock Never Read the Novel "Psycho"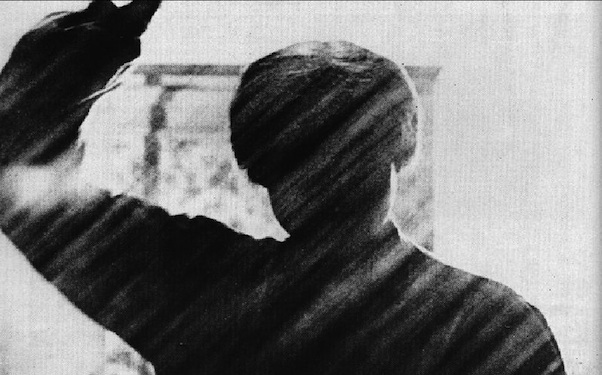 Posted by Matt Singer on
"Hitchcock" by Francois Truffaut was one of the very first books about film I ever bought, the summer after my junior year of high school. I read it over and over. I practically memorized parts of it. I've still got my copy: it's yellowed and frayed, the way a great book should look. If you haven't read it — well if you haven't read it you need to get a freaking copy right now. But the book is a lengthy interview of Alfred Hitchcock conducted by Truffaut in 1962, in which the French critic and director lays out his theories about Hitchcock's work, and Hitchcock responds with his own thoughts and anecdotes about his storied career. It's awesome: funny, insightful, and a truly illuminating work of film criticism. This book literally changed my life when I was 16. I started looking at Hitchcock's work — and all films — differently. The subtitle calls it "The definitive study of Alfred Hitchcock." I don't disagree.
So I beyond excited to find that Filmdetail had linked to MP3s of Truffaut's original audio files from his conversations with Hitchcock. Over on their site you can listen to (or download!) twenty-five different half-hour long chunks of their conversation, including portions on "Notorious" and "The Birds." That's over twelve hours of audio. It's like the greatest podcast series in history, made some thirty five years before the invention of podcasting.
I'm going to listen to the whole thing, but just to get a taste, I turned on the segment on "Psycho" and read along with my copy of "Hitchcock" by Truffaut. Viewed and listened to side-by-side, you get to see how much Truffaut massaged the manuscript to make the conversation flow more naturally — because he didn't speak English, the entire 12.5 hours were conducted through translator Helen G. Scott — and even where he fleshed out or completely changed his own comments. For example, on page 282, Truffaut asks Hitchcock "Would you say that 'Psycho' is an experimental film?" to which Hitchcock provides his very famous answer about the fact that when he made "Psycho" he didn't care about the acting or the subject matter, merely the fact that he was able to evoke a physical response in the audience ("They were aroused by pure film.") But the original audio reveals that Truffaut didn't ask about experimental film at all. What he really asked (at around the 24 minutes mark) was "Do you have anything else to say about 'Psycho?'" In other words, Hitchcock didn't come to that incredibly famous description of his film over the course of the conversation; he had it fully formed in his mind already and was simply waiting for the opportunity to share it!
My other favorite moment is this exchange from the very beginning of that same conversation about "Psycho" (obviously the emphasis added is mine):
Francois Truffaut: I read the novel, "Psycho," which I thought was, frankly, very poor. In fact, worse than bad. In fact, I am surprised it was even written at all. It's so absurd and even almost dishonest, since there are constant descriptions of Norman sitting down next to his mother and talking to her. And this convention works very well in cinema and not at all in a novel. Isn't that your opinion?"

Alfred Hitchcock: Sure. Well I probably — you see, when I look for an idea sometimes I read the novel right through and sometimes I don't. I don't think I ever read that thing.

FT: Someone gave you a reading of it?

AH: Yes. Or I might have read it very quickly once, that's all. And never looked at it again.

FT: But what attracted you to this one then?

AH: I think the murder in the bathtub coming out of the blue.
I'd love to see a "Harry Potter" fans reaction to that statement. And I can only imagine what other fascinating tidbits the rest of the conversations contain. All I need is, like, a twelve hour subway ride to find out.