A New Experience Home and Abroad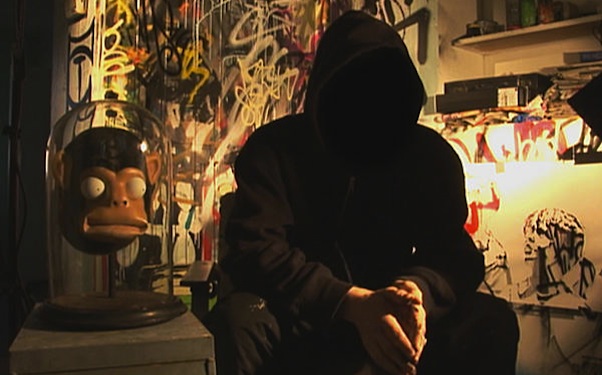 Posted by IFC on
With all the emerging talent on display at this year's Spirit Awards, it's easy to get caught up in what's new and next in terms of the films we'll be seeing in the future, but what's often overlooked is the surfeit of new places and experiences that has been on display in independent cinema over the course of the past year. Actors routinely take audiences into emotional terrain where they haven't been before, but in 2010, it was often the surroundings that shared the spotlight.
In "Winter's Bone," director Debra Granik showed off a side of America that's rarely seen onscreen with the poverty-stricken rural community that exists as its own insular world in the mountains of Missouri and Best First Feature nominee "Get Low" showed the majesty of Tennessee during the '30s. "The Kids Are All Right" and "Greenberg" reveled in both sides of Los Angeles, demonstrating the way the sun can shine or burn, depending on which way its denizens fall on the thin line between success and failure while New York got an unusual closeup in films like Best First Screenplay nominee "The Exploding Girl," where the cacophony of the city wreaked havoc on its main character, or Best First Feature nominee "Tiny Furniture," in which Manhattan is a playground for a college grad who knows not what to do with her life.
This year's Someone to Watch category may as well be called the "Somewhere to Watch" category since each of the three nominees take a camera to places where it's rarely been before – into the underground of Iran for Hossein Keshavarz's "Dog Sweat," on the bumpy road from Florida to Nashville in Laurel Nakadate's "The Wolf Knife" and the California desert through the eyes of two Japanese tourists in Mike Ott's "Littlerock."
However, nowhere is this the sensation of new and next felt more than in this year's race for Best Documentary where two of the nominees are from distinctly different mediums than film and naturally bring perspectives that can safely be considered outside the box. For "Exit Through the Gift Shop," renowned troublemaker and street artist Banksy put down the spray paint can and picked up a DV camera to turn the tables on a paparazzo-turned-graffiti artist named Mr. Brainwash who had been making his own documentary about the street art scene in Los Angeles. The result was one of the most audacious, not to mention harrowing, films of the year as it exposed audiences to the always elusive Banksy and a group of artists that uses urban landscapes as their canvas while the rest of us sleep at night.
Of more serious consequence, but equally innovative when taking a camera into a place it's never been before, Tim Hetherington and Sebastian Junger's "Restrepo" follows a group of U.S. soldiers during a year in Afghanistan, taking audiences closer to the day-to-day experience of war than perhaps had ever been experienced in film. Part of this had to do with the equipment, which naturally is smaller and more technically advanced than ever before, but much more had to do with the collected experience and skills of Hetherington's as a war photographer and Junger as a veteran reporter to first get access to a military outpost that had been unprecedented and then know exactly how to document the action and emotion that was unfolding in front of them while being seemingly invisible.
Being invisible was also a key part of Ilisa Barbaash and Lucien Castaing-Taylor's "Sweetgrass," which uses no soundtrack or narration to tell the story of a group of Montana sheepherders on their last drive through the Beartooth Mountains in 2003. The film captures both a way of life that is dying and yet the vibrant environment still largely untouched by modern-day life, preserved for those of us in the cities and suburbs in a way so that we can visit without harming nature's beauty.
The two other nominees in the Best Documentary category also capture beauty in unique ways, even if their actual settings may seem quite familiar. Jeff Malmberg's "Marwencol" tells the story of a man who creates his own World War II-themed town populated by era-attired G.I. Joe figurines and Barbies after a brutal attack leaves him psychologically wounded in Kingston, New York, while Mark Landsman's "Thunder Soul" chronicles the rise and reunion of Houston's Kashmere Stage Band, a high school funk band that were better than most professionals during the '70s and gather together once more in the present day to see if they can still jam. Both films, like many of this year's Spirit Award nominees, show there are no limits to what's new and next since they demonstrate how art can take us to a different world altogether.