A Cowboy Game Moseys Out of the Wild West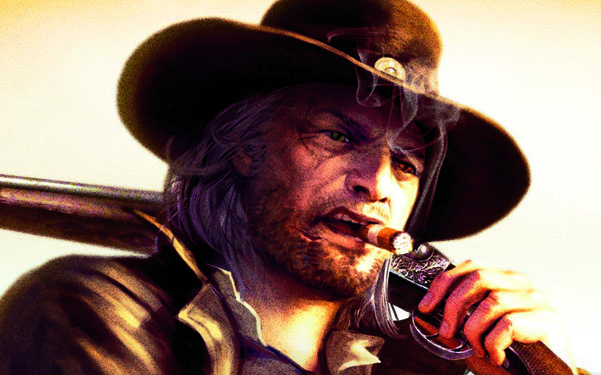 Posted by Chris Plante on
"Red Dead Redemption" wasn't the only great western video game released in the past couple years. "Call of Juarez: Bound in Blood" beat the brooding gunslinger to market by a few months, but ultimately failed to kick up comparable acclaim. "CoJ" was perhaps ahead of its time, but now following the success of "RDR" and "True Grit," its Wild West setting is red hot. So why then will the just announced sequel, "The Cartel," take place in modern day?
That's right, "Call of Juarez: The Cartel" will be set in present-day Los Angeles. Ubisoft director Adam Novickas says, "The game will bring the best elements of the Wild West into modern times with a very gritty and relevant plot." But why?
Unlike the uber-polished open-world "RDR," "Call of Juarez: Bound in Blood" was a scrappy, experimental first-person shooter. It tried, for better and worse, to encapsulate the character of the Wild West in the way the game handled. Guns were imprecise and unreliable. Shootouts required snap timing. Towns were rigid and stale. The period was the point.
What makes the decision that much stranger is the fact that westerns are suddenly the cat's pajamas and the drug war is old news. "The Cartel" may be a great game, but it is disappointing to see one of the better western franchises miss its day in the sun.