What to Watch on IFC: January 31 – February 7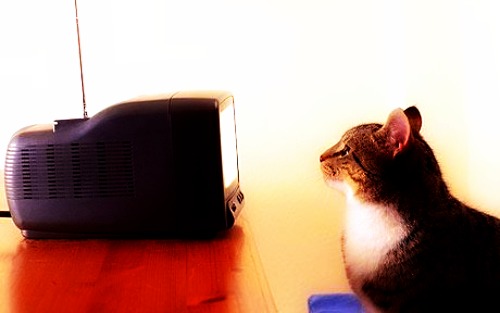 Posted by Melissa Locker on
It's February, the month that is so lame even our fore-fore-fore-fore-fore-fore-fathers couldn't be bothered to let it linger for 30 plus days. With a month this boring, just stay inside and watch television. IFC is making it easy on you by showing nothing but great shows for the entire month, ensuring that the next 28 days will zip by in a blur of Portlandia, Mr. Show, Onion News Network, and Larry Sanders. You're welcome.
Here's what to watch this week on IFC:
Monday
After back-to-back episodes of Arrested Development at 10 p.m. ET/PT and The Larry Sanders Show at 11 p.m., we return the loyalty by scaring your pants off. One of the scariest movies of all time, Alien, starts at 11:30 p.m.
Tuesday
Kick off some hot Tuesday action with Undeclared at 10 p.m. ET with a Ben Stiller Show chaser. Hungry for more? Get your RDA of Larry Sanders at 11 p.m. ET
Wednesday
Watch Golden Globe winner Steve Buscemi get "Delirious" at 7:45 p.m. ET. Glad to see he got out of that feminist bookstore:
Thursday
From 8 p.m. to 10:15 p.m. ET/PT we are showing nothing but Mr. Show with David Cross and Bob Odenkirk. Here's a sample of the good times that await you when you tune in:
Friday
Hey, Friday, what's going on? Want to hang out? Oh you're busy watching Portlandia and the Onion News Network? That's cool, we understand. Um…can we come over? Maybe at 8 p.m. and stay until 11? Thanks, we'll keep our hands to ourselves this time.
Saturday
Watch Quentin Tarantino's Reservoir Dogs at 8 p.m. ET or else.
Sunday
Work off the weekend with back-to-back-to-back episodes of Freaks and Geeks beginning at 12:30 p.m. ET.