What to Watch on IFC: January 24 – January 31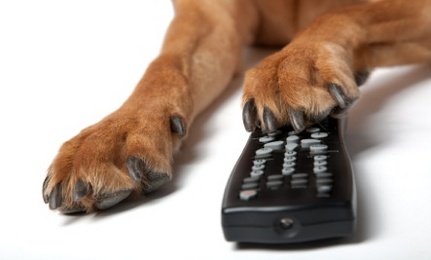 Posted by Melissa Locker on
It's another Monday, which means it is the perfect time to train your dog to program your DVR. Or, if you're from the past, to teach the pooch how to press 'Record'. Either way there are a lot of great shows, movies, and entertainment for both you and your canine companion on IFC this week.
Translation: Woof, woof, woof, woof, woof, woof, woof, woof, woof. Woof? Woof.
Monday
Before The Social Network and Zombieland, Jesse Eisenberg was learning how to creep on the ladies from his uncle (Campbell Scott). Get creepy when Roger Dodger airs at 7:45 p.m. ET.
Tuesday
Always look on the bright side of life when Monty Python's masterpiece "Life of Brian" airs at 7 p.m. ET. It's good enough for Jehovah and certainly good enough to lead into re-airings of The Onion News Network and Portlandia, and Freaks and Geeks. Stay on the couch for Larry Sanders at 11 p.m. ET followed by the Coen Brothers' "Blood Simple."
Wednesday
Skank the Sock Puppet and Todd Bridges. A match made in heaven? Find out on The Ben Stiller Show at 11 p.m. ET
Thursday
Six episodes of The Larry Sanders Show means No Flipping. The Hey Nows start rolling in at 8 p.m. ET.
Friday
Before new episodes of the Onion News Network and Portlandia start at 10 p.m. ET/PT, watch back-to-back episodes of Arrested Development. Go Team Bluth!
Saturday
Tuck the kiddies and the pooch in bed early, because Saturday night is scary on IFC. We are showing back-to-back horror fests with The Hills Have Eyes 2 at 8 p.m., Rob Zombie's The Devil's Rejects at 10 p.m., followed by Hostel and Hostel Part 2 at 12:15 p.m. ET.
Sunday
Back-to-back episodes of Larry Sanders and a pot of coffee will help soothe any Sunday ennui to the point you'll wish every day was like Sunday. Tune in at 1:30 p.m. ET and feel free to stay all day. We don't mind.