What to Know About Sony's New Game System: The NGP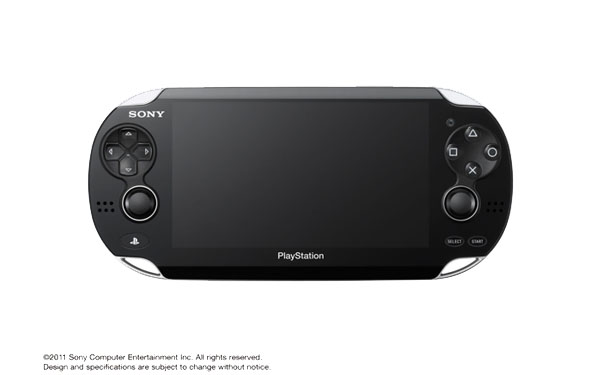 Posted by Chris Plante on
Say hello to Sony's PlayStation Portable's (PSP) successor, the "Next Generation Portable" (NGP). For months, tech and game blogs have assumed that Sony would retain the PSP brand, naming this device the PSP2. That's still possible as "NGP" is at this point a codename. We could be looking at the NGP or the PSP2 of even the PS3Mini. Sony has plenty of time to give it a proper, memorable name.
The "NGP" at first blush looks like a sleeker PSP-3000. A directional pad and geometric buttons bookend a rectangular screen. There are some subtle and some not so subtle differences however that signify the new Sony expects us to play portable games.
First, and most importantly for anyone who plays modern console games, the NGP has two analog sticks, not one analog nub. The extra analog stick is often used to controls the camera in 3D games like the "Uncharted" and "Call of Duty" and will help developers transition properties from console to NGP.
On the backside of the device is a long touch-sensitive panel. Sony undoubtedly wants to attract the development talent that has sprouted up on Apple's iOS devices. There's a lot of money there, who wouldn't want a slice. At the same time, the company believes that keeping fingers from obscuring the screen will improve the gaming experience. It's way too early to say definitively, but rear touch controls could be a positive twist on tough gaming.
And if developers are adamant about players touching the screen, the NGP allows for it, too.
Sony wants people's digits away from the screen because it will be a knockout. Using OLED technology, the screen is 5 inches, nearly an inch larger than the PSP's screen. On OLED, games should resemble the high-definition televisions in many gamers' living rooms.
And the graphics should size up to the PlayStation 3. At last night's press announcement in Tokyo, attendees were shown "Metal Gear Solid 4", "Lost Planet 2" and the latest "Yakuza", all current or upcoming PS3 games, running on the NGP. The games aren't official releases, rather examples of the device's potential. And it's important to not take these tech demos at face value. One developer has already said the NGP won't produce PS3 level graphics. But close. So showing these games was more or less virtual flexing: impressive, but not indicative of practical use.
There's plenty yet to be revealed. Date, price, launch games. Answers will be given closer to the annual E3 video game trade show.
For now, we have NGP's debut trailer along with a short list of announced franchises:
* Call of Duty
* Broken
* Gravity Daze
* Hot Shots Golf
* Hustle Kings
* Killzone
* LittleBigPlanet
* Little Deviants
* Reality Fighters
* Resistance
* Smart As
* Uncharted
* WipEout