Wesley Snipes Goes Straight-to-Video… Game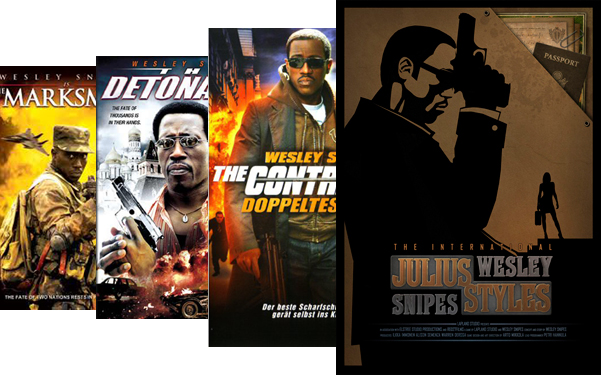 Posted by Neil Drumming on
Kotaku reports that actor Wesley Snipes, currently serving a three-year prison sentence for tax evasion, is working with a Finnish developer on an action/strategy game scheduled for multi-platform release later this year. They're calling it "Julius Styles: The International." Lapland Studio's website describes the project thus:
In a world of money, power, sex and murder, Julius Styles (Wesley Snipes) is an international "Facilitator" a man whose unique talents make him a valuable commodity.
A facilitator, huh? The description sounds suspiciously like the plot of one or any of Snipes recent string of by-the-numbers, straight-to-video movies.
"The Contractor" (2007)
"The Detonator" (2006)
"The Marksman" (2005)
Why not just call the game "The Facilitator"?
Seriously, though. Best wishes to the imprisoned Snipes on keeping busy and presumably generating some income to pay off those debts. But I've long felt his particular brand of invulnerable, paramilitary, Zen-killer, one-man-wrecking-crew action narrative is a relic of a bygone era. Notice: His 80s/90s action-hero peers have moved on to gleeful self-parody ("The Expendables," "JCVD"), yet Snipes appears stuck.
To be fair, "Julius Styles" is billed as an action/strategy game — not a console-only shoot-'em-up — and will first be available on iPads and mobile devices. So, there's hope the game will extend beyond Snipes' typical, guns-and-roundhouse-kicks oeuvre. Whether it does or it doesn't, at least we wont have to dig through a Blockbuster bargain bin to find out.