Unreleased Documentary Stars Sufjan Stevens And His Brother Marzuki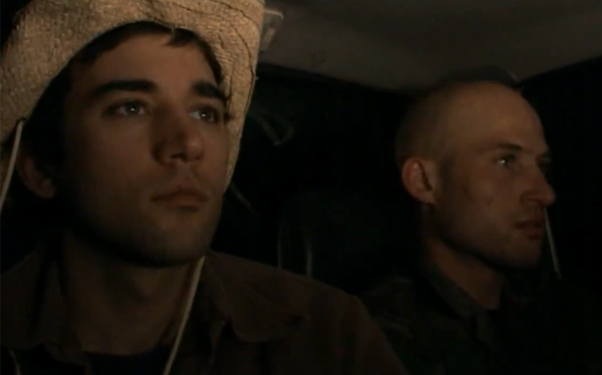 Posted by Brandon Kim on
Brothers Marzuki and indie folk star Sufjan Stevens hadn't spoken to their father in years, when they embarked on a road trip back home with their childhood friend Kaleo La Belle in 2006. La Belle, a filmmaker, documented the trip which took them back to their roots in Michigan.
"Crooked River" is the journey the three of them took from Boston to Detroit "revisiting blighted landscapes, distant family members and old wounds that never really heal." It is currently unreleased but this new trailer has appeared online, featuring Sufjan making bold claims about his Pac Man skills. [via Vulture]
Coincidentally, Kaleo La Belle shot another film about an estranged father-son relationship — his own. The film's called "Beyond This Place" and Consequence of Sound notes that Sufjan Stevens contributed to the score.