The Worldbuilding is Not Enough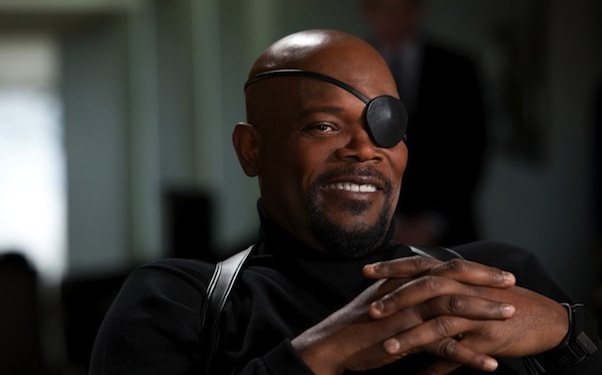 Posted by Matt Singer on
I have two New Year's Resolutions for 2011.
1. Eat fewer donuts.
2. Stop giving films credit for worldbuilding.
I am sick of worldbuilding. For too many filmmakers it is no longer an aspect of their job, it is the only aspect of their job that matters. The growing emphasis on worldbuilding, the invention of elaborate, fantastical settings for films, speaks to the worst impulses in modern Hollywood and to some directors' backwards approach to their work. They put the world before the people in it, and spend more time crafting background imagery than foreground characterization. They create the mythology before they create the story. That approach simply cannot work. And if audiences and critics keep giving passes to films that put all their creative eggs in the worldbuilding basket, we will never be rid of them.
The reasons for the rise of worldbuilding are the same as the reasons for the rise of 3D. Movies are under assault from television and ever improving home theater experiences. To put asses in theater seats, movies have to offer something that television (or movies watched at home) can't, and that's spectacle. I get all that. And I enjoy a good spectacle as much as the next guy; who doesn't love watching Paris fold in on itself in "Inception," or a dragon take flight in "How to Train Your Dragon?"
But the pleasures of spectacle are incomplete: without a character to follow through a spectacle, the entertainment value of that spectacle is cheap, hollow, and easily forgettable. The Death Star's explosion at the end of the original "Star Wars" is a great image but what makes it memorable is Luke Skywalker's perspective on it. Without "Use the Force, Luke," that scene is nothing. If you don't believe me, try to remember the Death Star explosion at the end of "Return of the Jedi." Luke, Han, and Leia were elsewhere. So you don't remember it as well even though the actual explosion was way cooler.
With television drama — and television characters — growing ever more sophisticated, I have begun to wonder whether many filmmakers have simply ceded character-driven storytelling to television. A 100 minute movie can't really compete with a 100 hours of television for sheer depth of exploration of character. So why try?
You try because otherwise you get "Tron: Legacy," a movie whose adventures inside a dazzling computer world are limited by the vision of its blank, stupid characters. That includes a hero who can't bring himself to have a meaningful conversation with the father he's been searching for for decades, and a villain who wants to take over the world by dropping a couple thousand guys with glowing frisbees into an arcade in Los Angeles. You try because otherwise you watch as the delightful "Iron Man" become the tiresome "Iron Man 2." While the former focused on a complex character and his quest to create something amazing, the latter shoved him to the side to introduce plot threads from future movies like "Thor" and "The Avengers." The creation of that Marvel movie world was kind of impressive to watch on a technical level, but totally boring to watch on an entertainment level, and it came at the cost of our connection to Tony Stark.
In 2010, I found myself marveling at the worlds created by movies like "Inception" and "Alice in Wonderland" while feeling totally disconnected from the characters inhabiting them. And while I applaud the ideas and the visuals in both movies, I can guarantee I won't be returning to them very often in the future. Because characters are what bring me back to the movies I love. Sure the ghost effects are cool, but I've watched "Ghostbusters" a hundred times because I love Peter Venkman and Egon Spengler and Louis Tully, not Slimer or Marshmallow Man or Ghost With Claws #2.
And just compare those guys — Venkman, Spengler, Tully — and the idiosyncratic actors who played them with the guys in these recent worldbuilding exercises. Men like Sam Worthington and Garrett Hedlund are chosen, I guess, for their good looks, and for their nondescriptness. Just give an audience someone to imagine themselves as. After all, it's not about character; it's about projecting yourself into another world (3D and worldbuilding go together all too well in this regard). But you know what I think when I see one of these bland actors? I think nothing interesting is going to happen to them to make me want to imagine myself as them.
Worldbuilding can be, and still occasionally is, done well. Look at "Toy Story 3" or the recent "Star Trek" remake. But we love those movies as much for the characters as the worlds. As technically impressive as it is, the prison break finale of "Toy Story 3" is worthless if we don't care so much about Woody, Buzz, and the rest of the toys. It's the same reason that moment when all the toys take each other's hands inside that trash incinerator is so powerful. Similarly, look how much energy and screentime director J.J. Abrams invested in the relationship between Kirk and Spock in his "Star Trek." It's as much or more than he gave to the fights between the Enterprise and the Romulans. Abrams and the Pixar guys know the audience cares about the action only when they care about the characters involved in the action.
So I'm starting 2011 fresh. No more validating the dumb pretty ones. Because watching one of these movies is the cinematic equivalent of eating one of my donuts: the immediate pleasure of a big fat sugar rush followed by an overwhelming sense of self-loathing. A couple of cheap thrills aren't enough. It's time to stop making the movie donuts.