The Six Best Worst Video Game Movies List Videos (No, really!)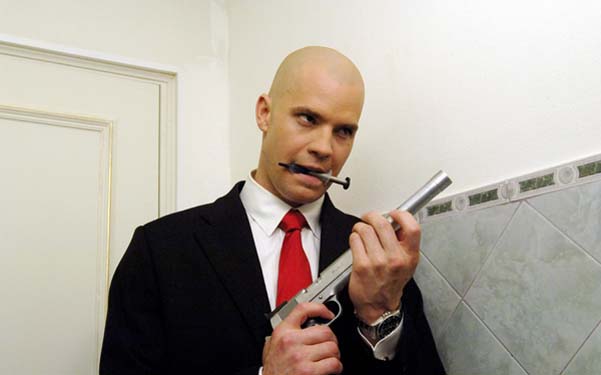 Posted by Neil Drumming on
The history of motion pictures adapted from video games is so sordid and disappointing to most gamers that bemoaning such films as "Bloodrayne," "Wing Commander," and "Hitman" has almost become an industry unto itself — albeit an industry that generates negligible revenue for anyone. Case in point, tonight at the legendary Upright Citizens Brigade Theatre in New York City, humorists and gaming talk show hosts Patrick Cassels and Jeff Rubin will be putting their spin on the long, contentious relationship between the celluloid and the digital.
Personally, I've seen so many tiresome lists attacking the worst video game movies, that I think it's high time we reward — well, acknowledge — the Best Worst Video Game Movies List Videos — or something like that.
6. While a tad drier than the other clips on this list, I applaud the guys at Gametrailers for going out and getting the clips. Very professional.
5. This low-fi video isn't so much "good" as it is totally creepy. The cloying, overly-intimate narrator could potentially star in his own game and/or film about a video game-obsessed serial killer.
4. You have to appreciate this perky Moviefone presenter's brevity and buoyant optimism — not to mention her unwavering faith in Jake Gyllenhaal.
3. Don't let this dude's slacker disposition fool you. His lengthy dissertation is all ten dollar words and critical analysis.
2. This isn't actually the list. It's a promo for the list. And it's in two parts! I have to give it up to this guy for boldly overestimating the anticipation over his mostly unoriginal contribution to an already tedious discussion.
1. Right from the beginning, it's the exasperation, the near-righteous indignation, and the unnecessary swearing that hooks you. This guy is really peeved — especially considering he doesn't seem to dig games all that much in the first place.