The Perils of Product Placement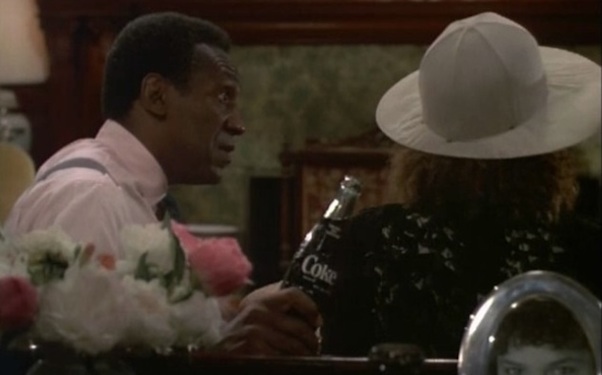 Posted by Matt Singer on
Oliver Noble from FilmDrunk has assembled what he calls "A Brief History of Product Placement in Movies." Here is the video:
Obviously it's called a brief history. And Noble's discovery that the already shameless Taco Bell advertisements in "Demolition Man" got even more shameless when they dubbed in different restaurants for overseas audiences is oustanding. But I must admit, I was a little disappointed to see some of my personal favorite blatant product placement moments did not make the cut. Take for example this heated dialogue exchange from the film "Supercross: The Movie," where the two heroes, devastated by personal loss, can only think of one solution to their problems. I can't find a copy of it online, but I swear to you, this scene is in the movie (it's also listed on the film's "Memorable Quotes" page on IMDb). I reviewed this movie when it came out, and I don't know if I've ever laughed harder in a theater than I did at these lines which, again, come during a moment of personal crisis:
Trip: What are you gonna do?
K.C.: I'm goin to Papa John's!
Of course when you're talking about excessive product placement, you have to at least mention "Leonard: Part 6," the notorious Bill Cosby flop that's as infamous for its poor quality as for the bolddness of its corporate tie-ins. You can see one such example above (note how the Coke bottle, not the actors, is the visual focal point of that shot) and a ton more below in this sequence from the film. Just try to keep track of the number of Adidas products and logos in just this one scene (and keep a close eye for a completely absurd placement from another company in Leonard's shower):
The product placement is so foul, that Siskel & Ebert even called it out during the review of "Leonard: Part 6" on their show. I don't necessarily have a problem with seeing products in movies — I'd rather, for instance, someone drink a real can of soda than a made-up brand — but when you're having a character shower in Perrier water, you've taken things to such an absurd degree that you've breached the barrier into unintentional comedy.