"The King's Speech" Tops Screen Actors Guild Awards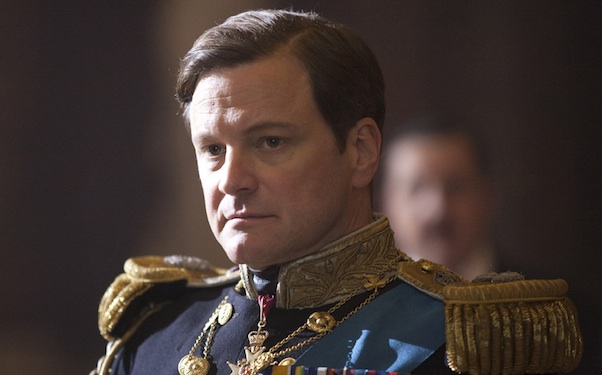 Posted by Matt Singer on
At a certain point this awards season I started feeling like a broken record: "The Social Network," "The Social Network," "The Social Network." But at another, later certain point, "The Social Network" stopped winning awards and "The King's Speech" started. Last night, it won two more trophies at the Screen Actors Guild Awards, one for for Best Cast Performance and one for Colin Firth for Best Actor. Add on director Tom Hooper's recent win for Best Director at the Directors Guild of America Awards — a prize that has predicted the Oscar winner for Best Director eight out of the past ten years — and all signs point to "The King's Speech" as the new presumptive favorite for the 2011 Academy Award for Best Picture.
There are people who understand how these awards races operate better than me. My frame of references for situations with one guy fading and one guy surging is baseball. In baseball, you have to peak at the right time. In 2006, the St. Louis Cardinals were just two games over .500 during the regular season. But they got hot at the right time and beat my beloved New York Mets — a team that had won 14 more games than the Cards during the regular season — on their way to winning the World Series.
In baseball, as in movie awards it seems, when you win is just as important as how often you win. And "The King's Speech" is winning at the right time. Now in baseball, there is also such a thing as a reverse jinx, predicting the outcome you don't want in the hopes of intentionally jinxing it. Can you reverse jinx a movie award? I guess we'll see in a few weeks. Here's the full list of movie-related winners from the SAG Awards.
Outstanding Performance by a Cast in a Motion Picture: "The King's Speech"
Outstanding Performance by a Male Actor in a Leading Role: Colin Firth, "The King's Speech"
Outstanding Performance by a Female Actor in a Leading Role: Natalie Portman, "Black Swan"
Outstanding Performance by a Male Actor in a Supporting Role: Christian Bale, "The Fighter"
Outstanding Performance by a Female Actor in a Supporting Role: Melissa Leo, "The Fighter"