The Kills Talk "Blood Pressures"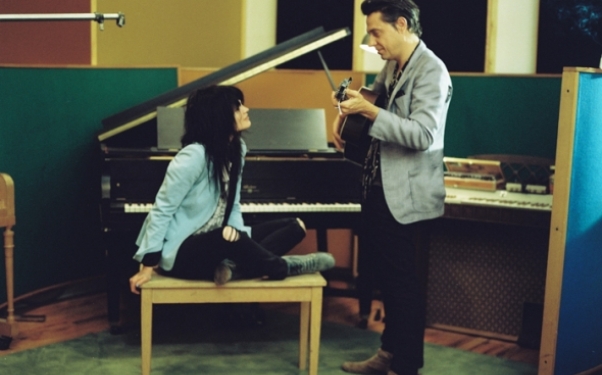 Posted by Brandon Kim on
The Kills' last album, their breakout "Midnight Boom," made them notorious for their stripped down, Velvet Underground inspired two minute salvos. But for their fourth studio album, "Blood Pressures," the duo has added some extra weight.
"This band's music has always been angular and minimal," The Kills' Jamie Hince, told SPIN. "But this time the songs took over and grew." Hince and singer Alison Mosshart tried out "instruments we wouldn't have flirted with in the past," Hince said. "Blood Pressures" has Piano, Mellotron, and octave pedals along with their driving beats and unforgiving guitars — though those too may sound a bit different — this time Hince used a simultaneous seven-amp configuration. "It's monstrous," he admitted. "We weren't worried about keeping that stripped back sound this time."
"Satellite," one of the album's tracks (just a bit reminiscent of a VU title) came about from a phone conversation Hince had with his girlfriend (supermodel Kate Moss). "I was on tour and the signal kept going. I kept losing her. It turned into a daydream about the universe and vibrations, and how a voice can go from one side of the planet to the other via satellite — and it's all vibrations," he explained. "It sounds dreadfully hippiesh. But it was a daydream — a nightmare, really — about actually losing someone physically."
The Kills began recording the new album in Michigan where "Alison went through 52 blank cassette tapes in her 4-track recorder. Jamie bought 3 guitars and a mellotron. The studio dogs ate 360 pounds of dog food." Then they drank a ton of wine and "watched VHS tapes on Vietnam," finishing the album later in London. "Blood Pressures" drops April 5th on Domino.