The Heterodox Award, For When You Can't Tell Truth From Fiction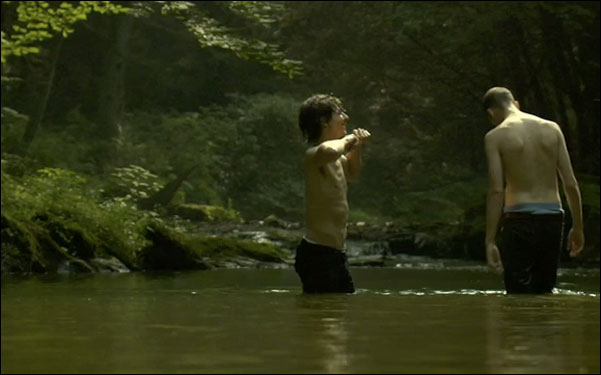 Posted by Alison Willmore on
As many have pointed out, if there was a major major theme to 2010, it was the blurry or even unknowable between the truth and the made up. Which makes it fitting that this year's incarnation of the Cinema Eye Honors, which salute the best in nonfiction filmmaking, have a new category for that very grey area: the Heterodox Award. The nominees:
"Alamar," directed by Pedro Gonzalez-Rubio
"Putty Hill," directed by Matt Porterfield
"Le Quattro Volte," directed by Michelangelo Frammartino
"Tiny Furniture," directed by Lena Dunham
"Uncle Boonmee Who Can Recall His Past Lives," directed by Apichatpong Weerasethakul
From the press release:
2010 was a year filled with debate over issues of "what is real" in documentary film. Three of this year's Cinema Eye nominees – THE ARBOR, CATFISH and EXIT THROUGH THE GIFT SHOP – were among the films that spurred animated conversations and raised provocative questions about the very nature of the form. But these discussions were not limited to films classified as nonfiction. Ranging from fiction films set within documentary milieus to films whose directors incorporated true biography and personal experience into their storytelling, films on both sides of the fiction/non-fiction divide stood out for their bold choices.
The complete list of other nominees, announced in November, is here. The awards will be held in New York on January 18th.