The Decemberists' "The King Is Dead"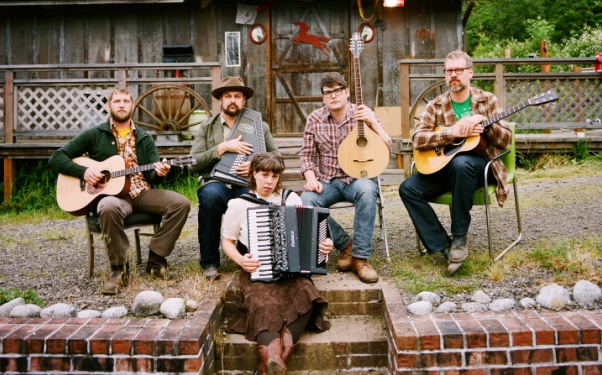 Posted by Brandon Kim on
The Decemberists new album, "The King Is Dead," is piling up great reviews. If you've not heard the album yet, check it out on NPR's First Listen to hear it in it's entirety.
The album releases January 18th on Capitol Records and then the band performs on Leno, playing the album's single "Down by the Water," on January 20. That song is notably the band's highest charting radio single of their career, but I don't think it will help Leno's appeal any.
Another track of the album, "Calamity Song," one of the band's nods to R.E.M. features roving collaborator Peter Buck, on guitar. Listen here:

The Decemberists — "Calamity Song"
By the way, 2,500 limited edition "The King Is Dead" box sets will have a unique, original Polaroid by photographer Autumn de Wilde included — all taken and shaken during the album's recording sessions either at Pendarvis Farm outside Portland, or in LA. A nice touch, and a whoa, a hell of a lot of Polaroids.