RZA's Crazy Martial Arts Movie Actually Happening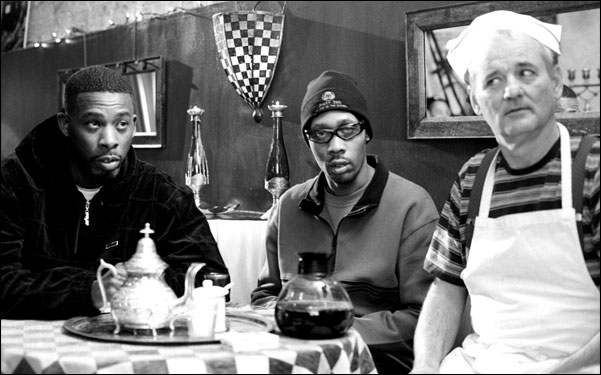 Posted by Alison Willmore on
"The Man With The Iron Fist" could be the oddest movie of 2011 — a martial arts flick that Eli Roth co-wrote with RZA, who's also slated to direct and act in it as "a weapons-making village blacksmith in feudal China," reportedly alongside Russell Crowe and, according to the IMDb page, Lucy Liu and martial artist Cung Le.
And now, according to Twitch, the $20 million project is actually filming, with Roth tweeting about the production from China.
RZA's love of movies, particularly of the kung fu variety, is no secret — beyond the influence on his music, film has become a second career for the Wu-Tang member. He's acted in Jim Jarmusch's "Coffee and Cigarettes," "American Gangster" (alongside Crowe), Judd Apatow's "Funny People" and others, and he's mentioned in interviews that he's directed a few unreleased films himself, including one "where I have white hair and gold teeth. Like white hair all the way down, but gold fangs in my mouth. So I'm like a hermit, a Wu-Tang hermit, with the warrior clothes on and s**t. And I have this special weapon, it's a Wu-Tang weapon and everybody wants it so all the people are coming to get it."
In September, he stopped by Fantastic Fest in Austin to present a lifetime achievement award to legendary choreographer/director Yuen Woo-ping — in the video below he discusses the influence Yuen has had on his career.