Real Life "Angry Birds" Not Dangerous, Super Cute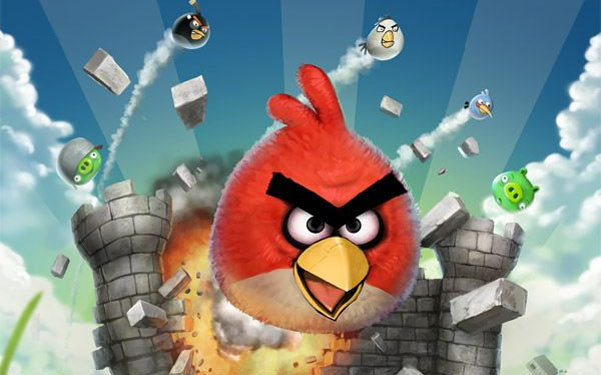 Posted by Chris Plante on
How do you know a video game is a mainstream success? When Don Draper brings it up on his late night circuit. When a production company develops a cartoon pilot. When a parent creates a real life adaptation for her kid — and posts a YouTube video to prove it.
Here's a typical reaction to YouTube video "ANGRY BIRDS TOYS!! SOOO CUTE/FUNNY."
1.) Awwwww.
2.) They have "Angry Birds" toys?
3.) Where can I get my own "Angry Birds" toys?
4.) That kid sure is cute with those "Angry Birds" toys?
5.) Why are they hitting that cute kid with those "Angry Birds" toys?
6.) Awwww, it doesn't hurt him. They're all having a good, safe time.
7.) But seriously, where do I buy the toys?
You can buy "Angry Birds" toys here. Or you can participate in this decade's surprise video game phenomenon buy downloading "Angry Birds" off the iTunes Apps Store, the Mac App Store, the Android Marketplace and the PlayStation network. Or you could just wait for developer Rovio Mobile to release "Angry Birds" on your calculator because that's pretty much the only platform the game hasn't been ported to.
Yet!

[via The DailyWh.at]