Three Peter Yates Films Every Movie Fan Should See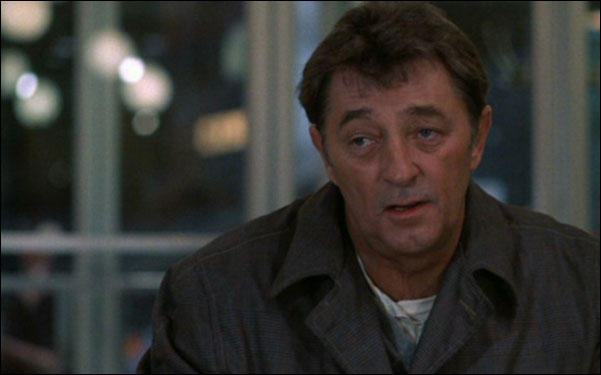 Posted by Matt Singer on
The Associated Press reported Monday that British director Peter Yates died over the weekend of an illness at the age of 81. As The AP reports, Yates had a unique career path:
"Born in Aldershot, southern England in 1929, Yates trained as an actor, performed in repertory theater and did a stint as a race-car driver before moving into film, first as an editor and then as an assistant director on films including Tony Richardson's 'A Taste of Honey' and J. Lee Thompson's 'The Guns of Navarone.'"
Yates had a long and, at times, not-quite-illustrious career: his filmography includes the fantasy cheesefest "Krull" and the underwater cheesecakefest "The Deep", a "Jaws" knockoff that became a hit mostly because Jacqueline Bisset spent a good portion of the movie in a wet t-shirt. But a couple of duds don't tarnish an impressive legacy, including at least three films that, in my opinion, every movie fan should see. They are:
"Bullitt" (1968)
The Library of Congress selects movies for its National Film Registry based on their "cultural, historical, or aesthetic significance." No wonder that "Bullitt" was chosen in 2007: it has all three. Steve McQueen's iconic look as San Francisco police lieutenant Frank Bullitt — sportcoat over turtleneck with that elaborate shoulder holster — still remains one of the signature looks for cops in films. And of course the film's rightfully famous car chase, which lasts more then ten minutes, remains one of the greatest in movie history.
One of the best things about all of Yates' films are their real sense of place. "Bullitt" is set in San Francisco: not Toronto playing San Francisco, not a Hollywood backlot doubling for San Francisco, but San Francisco, the real city. That's never clearer than during that incredible car chase, when the camera assumes the perspective of Bullitt behind the wheel of his 1968 Ford Mustang GT, as he flies down the hilly streets of The City By the Bay.
"Bullitt" is a police procedural free polish and gloss. McQueen is cool, of course, but his job doesn't look glamorous; it looks exhausting. Bullitt works as hard as he can but he still can't save everyone; despite his best efforts, people still die, brutally and horribly. With its anti-authoriarian hero and blunt depictions of violence, "Bullitt" made cop movies relevant for 1960s audiences. And it still holds up today.
"The Hot Rock" (1972)
Steven Soderbergh watched two movies as research for directing "Ocean's Eleven:" "Ghostbusters" and Yates' "The Hot Rock." The influence is obvious from the very first scene: both movies begin with their heroes getting released from prison and immediately diving right back into the con game. In the case of "The Hot Rock," that hero is John Dortmunder, ably played by Robert Redford with just the right mix of laconic cool and world-weariness. Plus, his sideburns are amazing.
Redford and his brother-in-law Kelp (George Segal) are hired by an African diplomat (Moses Gunn) to steal a rare jewel from the Brooklyn Museum. They pull the heist off but one of their partners gets nabbed by the cops, and he's the guy who was carrying the stone. That's Greenberg (Paul Sand). So now they've got to break Greenberg out of jail to get at the gem. Only to keep it from the cops, Greenberg had to swallow the rock, and when he, ahem, passed it, he had to stash it in his holding cell in another jail. So now they've got to break into that jail, which is on the top floor of a police station. "Couldn't you just keep swallowing it?" the exasperated diplomat asks. Greenberg thinks about it, as he clearly thought about it in the jail, debating whether or not he could swallow a priceless poop. Finally, he responds. "No!"
I guess you could argue that "The Hot Rock" doesn't have much going for it in the stakes department, and that Dortmunder's buddies are so laid-back about robbery and so unfazed by failure that their repeated attempts to nab The Hot Rock don't amount to much. But "The Hot Rock" is, like Soderbergh's "Ocean's Eleven," as much fun to watch for the lovable characters as it is for the heists. Their repeated failures are bad news for them and great news for us because every time they lose the rock it means we get to spend a little longer with these hilarious screw-ups.
"The Friends of Eddie Coyle" (1973)
Just one year after "The Hot Rock," Yates directed a film that plays like its twisted doppelganger. "The Friends of Eddie Coyle" is as gritty and bleak a heist film as "The Hot Rock" is a bubbly and comic one. Both movies are about the same ideas — loyalty, friendship, and family — but where "The Hot Rock" tells a crime story that celebrates and upholds those values, "The Friends of Eddie Coyle" shows how all of those ideals mean nothing when tested against the strongest human impulse: self-preservation.
In one of his best performances, Robert Mitchum plays Eddie "Fingers" Coyle, a career criminal awaiting sentencing for a botched truck robbery. His only hope of avoiding jail time is by ratting out the guys he works with, including his gun supplier, who delivers the film's best line: "This life's hard, man. But it's harder if you're stupid." From Mitchum on down the line, the cast is fantastic: Peter Boyle, Richard Jordan, and Alex Rocco as a bankrobber Coyle sells Brown's guns to.
The movie includes several terrifying heist sequences featuring Rocco's gang, clad in eerie, dehumanizing masks, as they pick apart Boston-area banks. But really this is a movie about mortality, about an old guy coming to grips with the fact that he's all played out and, as such, it's probably the most fitting movie to watch this week to celebrate Yates. This is a sad movie. The title is so cruel too. A real thief doesn't have friends: just potential betrayers.