Oscar-Winning Editor Walter Murch on Why 3D Stinks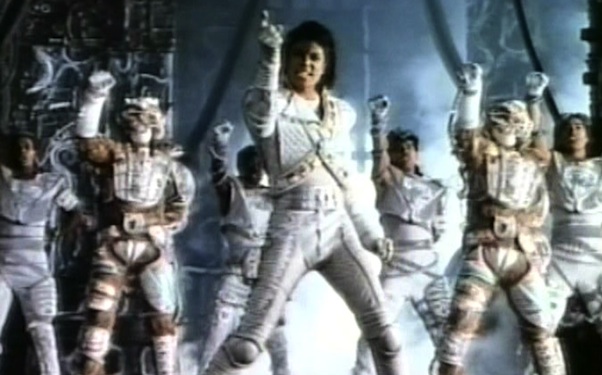 Posted by Matt Singer on
Walter Murch is no dummy. The man edited "Apocalypse Now." He edited the sounds of "The Conversation." He made maybe the scariest kids film of all time. On the subject of movies, this guy knows what he's talking about. In a letter written to Roger Ebert and published on his blog, Murch explains why he believes 3D filmmaking is a creative dead-end. He worked in 3D while editing the theme park attraction "Captain EO" in the 1980s and has observed its return to prominence with concern. Here is part of his explanation why (read the full letter at RogerEbert.com):
"The deeper problem [with 3D] is that the audience must focus their eyes at the plane of the screen — say it is 80 feet away. This is constant no matter what. But their eyes must converge at perhaps 10 feet away, then 60 feet, then 120 feet, and so on, depending on what the illusion is. So 3D films require us to focus at one distance and converge at another. And 600 million years of evolution has never presented this problem before. All living things with eyes have always focussed and converged at the same point.

We can do this. 3D films would not work if we couldn't. But it is like tapping your head and rubbing your stomach at the same time, difficult. So the "CPU" of our perceptual brain has to work extra hard, which is why after 20 minutes or so many people get headaches…consequently, the editing of 3D films cannot be as rapid as for 2D films, because of this shifting of convergence: it takes a number of milliseconds for the brain/eye to "get" what the space of each shot is and adjust."
This letter is brief but damning. I would love to hear what a devout 3D convert like "Avatar" director James Cameron might say in response. Ebert, who has written extensively on the subject of (and his perceived inferiority of )3D claims it closes the discussion on the format forever.
Murch's fundamental argument is that human beings are ill-equipped to handle the neurological strain of 3D movies. Essentially, 3D works on our minds the way alcohol works on our livers: by upsetting our normal anatomical functions. And as with alcohol consumption, the results vary: some find it pleasurable, others disorienting. Either way, you'll probably wind up with a headache at the end.
As someone who still enjoys a cheap 3D gag (and the occasional glass of scotch), I still finds something intriguing about 3D. I read Murch's superb analysis and see an opportunity. I've spoken in the past with members of the New York Stereoscopic Society and USC's Entertainment Technology Center. These men understand three-dimensional filmmaking as well. They talk about the language of 3D filmmaking and how that language is different than the language of 2D filmmaking. They believe that language is still being written.
Murch is certainly right that 3D films work on brains differently than 2D films. And perhaps they do create some perceptual roadblocks for viewers. But couldn't a smart and enterprising filmmaker use those roadblocks to his advantage in the same way that Steven Spielberg turned production roadblocks on "Jaws" to his advantage? The shark doesn't work, you make a movie where you're forever waiting for the shark to strike. If 3D cinematography disorients us, why not use it to tell a story about disorientation?
What I think Murch's letter does explain conclusively is why movies shot in traditional 2D and then converted in post-production to 3D for exhibition do not and will not ever work. At this point, most of these films — like "Clash of the Titans," "The Last Airbender," or the recent "Green Hornet" — do not even offer much of a 3D effect. Essentially in these cases, you're paying several dollars extra for the "privilege" of watching a blurry movies with glasses that bring the image into focus. In the case of "The Green Hornet," the post converted 3D didn't great a true three-dimensional effect, it simply turned the film into a series of 2D planes, flat actors at a remove from a flat background. In its worst moments, the movie looked like a projected celluloid diorama.
But even if the post-conversation process improved on a technical level these films still wouldn't work because of the physiological processing differences between 2D and 3D that Murch explains. So if 3D has any hope of emerging as a legitimate artform, these fake 3D films have to die, or audience's interest in 3D will dry up long before the medium's true potential can be explored. If you don't believe that, you'd have to be a dummy.