OnLive and Vizio: The Console Killers?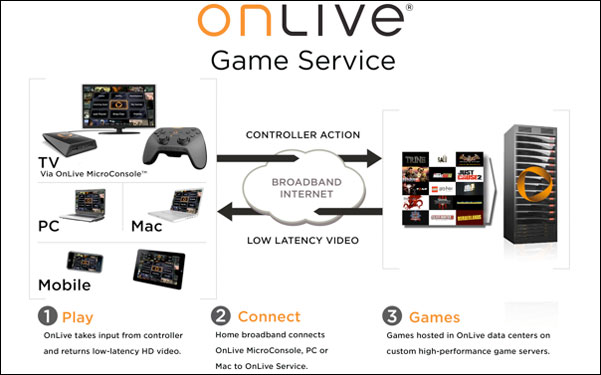 Posted by Neil Drumming on
Just when you were getting used to the twenty-odd peripheral attachments branching off your TV that make it possible for you to enjoy life without ever leaving the couch, digital distribution innovator OnLive and bargain hi-def set manufacturer Vizio offer up the opportunity to do away with your console. Today, during the 2011 Consumer Electronics Show in Las Vegas, the two companies announced that they would be teaming up.
OnLive's promising model was covered in this space previously here, and Gamasutra does a great job of fleshing out the details of the new partnership. But the upshot is a TV, due to be released later this year, that supports cloud gaming. That is to say, OnLive's remote servers will host multiple popular games, and all you need is a new Vizio HDTV and a controller to play. Sounds great, unless you really like boxes.