Listen to Your Favorite IFC Podcasters On Other Podcasts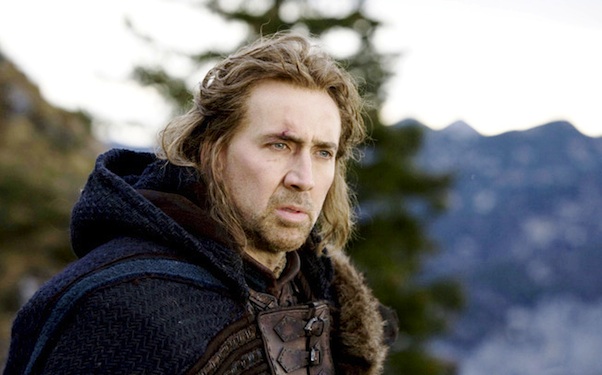 Posted by Matt Singer on
In addition to our weekly podcast here at IFC.com (and this week we're talking about the state of superhero movies), both Alison Willmore and I appeared as guests on other podcasts this week. Alison was a guest on The /Filmcast, where she joined regular co-hosts David Chen and Adam Quigley to review Banksy's "Exit Through the Gift Shop," and to discuss topics as varied as "Four Lions," "Peep Show," Nicolas Cage's "Season of the Witch" and the death of actor Pete Postlethwaite.
And speaking of "Season of the Witch," last night I was a guest on The Golden Briefcase podcast on FirstShowing.net, where regular hosts Tim Buel, Jeremy Kirk, and I discussed January as dumping ground for "bad movies" like Mr. Cage's latest effort. We batted around whether that stigma is accurate or not, why January of all months is the time to dump movies, and what January releases of recent years are worth your time. Plus we played a game I made up: Name The Actor In That Forgotten January Dump Movie (Quick: who starred in "One Missed Call?" Anyone? Anyone?). We also analyzed the trailers for "John Carpenter's The Ward" and "Paul," and waxed nostalgic about Tim Burton's "Batman."
So if you can't wait for next week's podcast (about the career of director Michel Gondry), definitely download The /Filmcast and The Golden Briefcase. They're good shows even when we're not guests on them, too.