Is "HDification" to Video Games What "Double Dip" Is to DVD?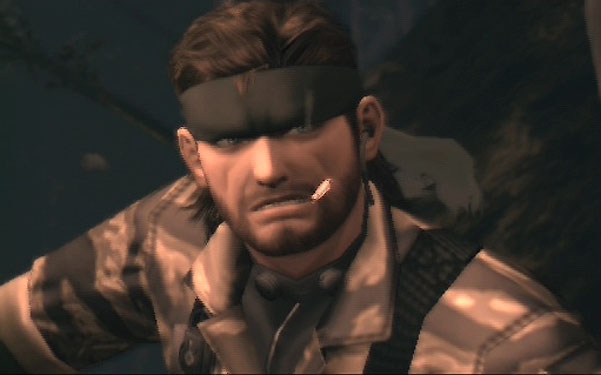 Posted by Chris Plante on
Have you ever bought the same DVD twice? The Special Edition, Ultimate Edition, Complete Collector's Edition, Unrated Edition, Director's Cut, Extended Cut, and Redux have clever disguises used by movie studios to resell customers products they already own. Amongst movie nerds, these "limited releases" are called double dips: a new candy coating around the same old treat. This shrewdly profitable pinching of fans' pockets has undoubtedly been the envy of the video game market for some time, but has, mostly, been unattainable by the top publishers.
Of course there are exceptions. The "Super Mario" and "Final Fantasy" franchises began capitalizing on the double dip before the double dip had its name. But less popular, smaller games – the "Office Space"s of the medium, if you will – usually see only one box release and thus one chance to be sold to the same consumer.
A rumor is floating around the Internet that popular stealth games "Metal Gear Solid 1-3" will receive a high-definition rerelease on the PlayStation 3. They won't be the first of their kind. In the past year, "Prince of Persia: The Sands of Time" received a rerelease, its textures upgraded for modern TV sets with higher resolution. The "Sly Cooper" games got the same treatment, along with the addition of 3D graphics. Critic darlings "Ico" and "Shadow of the Colossus" will rerelease in HD later this year. The HD rerelease is becoming a trend I'll dub HDification.
So far, HDification has been local to high profile and successful games, usually parts of a large, relevant franchise. However next month, "Beyond Good & Evil", a commercial flop and cult classic, will experience the HD rerelease treatment on Xbox 360's Xbox Live Arcade download service. "BG&E" isn't part of an acclaimed series. Its only sequel is, for all we know, suspended in development limbo and has been for years. The decision to rerelease by publisher Ubisoft seems concocted at best to attract a few new fans – and at worst to cash in on the old ones.
The HDification process of replacing old textures with high resolution new ones, while certainly time intensive, is considerably cheaper and easier than creating a new game from the ground up. And with fans less willing to hook old consoles up to their new television, HDification makes old, forgotten favorites originally on the PlayStation 2, Gamecube, Xbox and Dreamcast playable on new formats like PlayStation 3 and Xbox 360.
HDification might not be the blunt, lazy cash-in that turned off movie buffs to studios that continue to put slightly improved discs in new, expensive boxes. But the basic premise feels the same. Buy the entertainment you love – all over again.