"Into Eternity," Reviewed: Gazing Into the Future of Nuclear Waste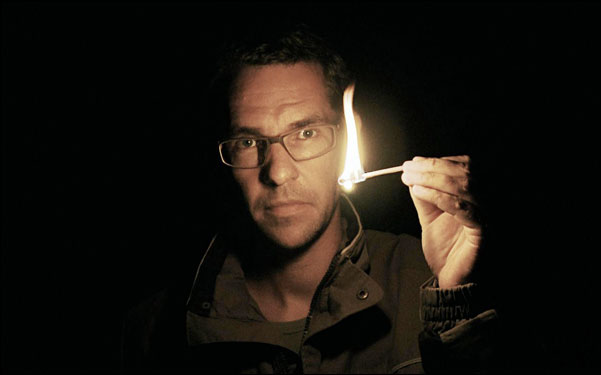 Posted by Alison Willmore on
In a remote area in western Finland, a tunnel that ultimately will be three miles long and 1,600 feet deep is being drilled into the bedrock. The site is called Onkalo, "hiding place," and when it's completed, sometime in 2100, it will serve as a permanent resting place for the country's radioactive waste, a tomb the government plans to seal and leave undisturbed for at least 100,000 years.
The remarkable documentary "Into Eternity," directed by Danish conceptual artist/filmmaker Michael Madsen (who should start a club with "Hunger"'s Steve McQueen and "Reel Injun"'s Neil Diamond), isn't concerned with nuclear power or the politics the surround it. What's captured Madsen's imagination is the idea of creating something that's intended to last far beyond the existing span of human civilization. As remote as the pyramids are to us now, they're only a few thousand years old, nothing compared to the incomprehensible lengths of time being considered by Onkalo's creators. Where will humanity be then, and what will it be like? What wars, what natural disasters will have taken place?
The shadow of apocalypse lies over "Into Eternity," which glides its camera through the incomplete depths of Onkalo and the sterile halls of current above-ground nuclear waste storage centers and turns them into alien landscapes, and which stymies the scientists and politicians it consults with philosophical questions about their plans for the distant future. After all its careful planning, Finland's greatest fear for Onkalo isn't born of scientific failure, but the failure of civilization. Is it better to forget the location of something you don't want found, or to presume we'll be stable and constant enough to pass a warning about what's buried there across the eons? That human curiosity has so far proven more powerful than any "stay away" message by earlier societies makes the dilemma a durable one.
Madsen provides the narration for the film, appearing sometimes to speak to the camera for monologues that last the length of a match, briefly illuminating the underground darkness. His skeleton of a conceit, that the film will also serve as an artifact for some future group of people who've come across it while excavating Onkalo, leads to a few so-solemn-they're-silly pronouncements, but the immensity of the idea at the heart of the investigation can't be denied. Can we trust our own future? Or is the very concept of trafficking in something with such far-reaching consequences a kind of hubris?
Late in "Into Eternity," someone mentions that their favorite joke, when they started digging Onkalo, that they expected to uncover a copper canister with a warning about what lies beneath, which is what they planned to leave themselves when Onkalo was complete. It's a dark quip that, like the film as a whole, worms its way into your brain. You need go back only a few centuries for human history to become murky and mysterious. We may be better at keeping records now, but our ability to efface whole societies from the face of the earth has also significantly improved. The quest for any type of permanence seems, under the constant grinding away of time, terribly presumptuous.
"Into Eternity" opens in New York on February 2nd.