Hey, Kotaku, What's So Bad About David O. Russell?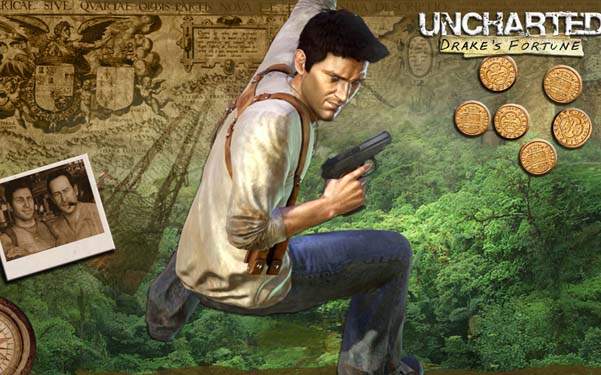 Posted by Neil Drumming on
I didn't so much mind all that fuss about Mark Wahlberg being cast as swashbuckling protagonist Nathan Drake in the upcoming film adaptation of the hit game franchise "Uncharted." A) I enjoy Wahlberg in plenty of movies, but his detractors can certainly make a respectable case. And B) I appreciate Nathan Fillion's diehard supporters if for no other reason than their inexplicable fervor.
But earlier today, Kotaku posted a missive expressing a hope that "Uncharted" director David O. Russell will be distracted by another filming obligation and lured away from the project. Apparently, Kotaku's writer and others take issue with Russell's vision for the film, stated here in a previous post:
"This idea really turns me on that there's a family that's a force to be reckoned with in the world of international art and antiquities … [a family] that deals with heads of state and heads of museums and metes out justice," Russell said, which actually sounds more like Indiana Jones' motivation.
(Actually, it sounds to me like Nic Cage's loopy "National Treasure" franchise.) But come on, people, this is David O. Russell, not Uwe Boll. This is the guy who made every bullet count in "Three Kings" — let's not forget, that, too, was a treasure hunt. More importantly, "The Fighter" is arguably the best film of the year — certainly one of the most suspenseful and gut-wrenching. And, at its heart, that film is about family! "Uncharted: Drake's Fortune" is going to have to be about something thematically beyond adventure if it's going to stand up as a film. So, isn't it better that it focus on ideas that a great director is excited by and handles well?
Besides, if Wikipedia is to be believed, Russell's concept dovetails quite nicely with the upcoming release in the "Uncharted" franchise.
Uncharted 3: Drake's Deception is the third game in the series… It is set to be released November 1, 2011. The story focuses on the hero's relationship with his mentor and father figure, Victor "Sully" Sullivan,
Given that Robert Deniro is also attached to Russell's film, and the actor's a fine age to play Wahlberg's dad, I hold out out hope for some decent father-son dynamite.