Fans Demand New "Mortal Kombat" Movie, Get Web Series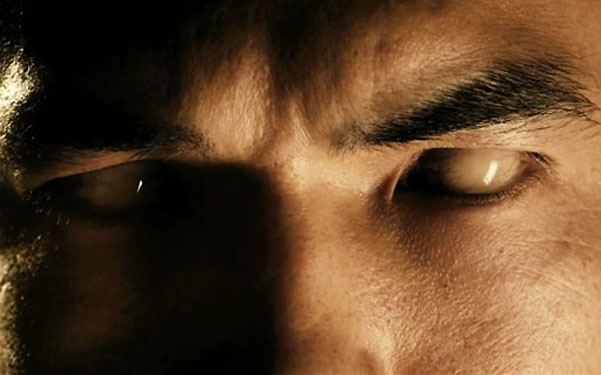 Posted by Chris Plante on
Last June, around the time of the video game industry's annual bacchanalian celebration, E3, a mysterious video popped on YouTube featuring familiar faces from the "Mortal Kombat" franchise.
Many fans suspected the video was a viral ad, one that would stir up excitement for a big "MK" announcement at the trade show. There was in fact an announcement. After years of silence, a new "Mortal Kombat" video game was shown behind closed doors. But the development team claimed no involvement in the video.
After more digging, the truth was uncovered: the short was a long-shot pitch to Warner Bros. by director Kevin Tanchareon. Fans rallied behind Tancharoen's vision of the series and begged for a full-length feature film. And that was the least we heard of the project.
Now Warner Bros. confirms that Tancharoen will step behind the camera for a number of "Mortal Kombat" films. Short films. For the internet. That are sort of advertorials. But hey, it's something.
The shorts will release in conjunction with the new "Mortal Kombat "– the one announced at E3.
It's no feature film, but the "MK" web series might be proof positive that if the internet shouts loud enough the kindhearted executives will hear them from atop their towers of golden toilets and bejeweled trash bins.