Eminem Plans Starring Role In "Random Acts of Violence"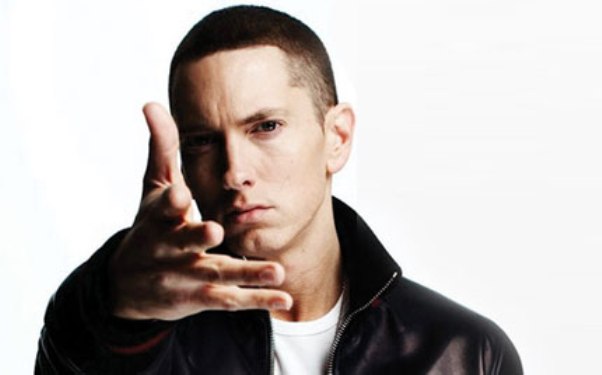 Posted by Brandon Kim on
Just a few weeks ago we learned that Eminem was plotting a return to the big screen with a role being written specifically for him in a film called "Southpaw." It seems it's not the only film he has in the works. Today the Hollywood Reporter confirms that Slim Shady also plans to star in the crime thriller "Random Acts of Violence."
The film has been in development for four years with 20th Century Fox, and the plot "said to center on an ex-con just released from prison who is trying to stay on the right side of the law despite pressure from his former comrades," does sound a bit, old. In another familiar layer, the FBI is involved trying to recruit him to help bring down the affiliated crime ring.
It's tough to tell which film would come first, if either, at these early stages. "Southpaw" is still being written last I checked. On "Random Acts of Violence" a rep for Eminem commented, "Everyone involved hopes that it comes to fruition and the film goes into production, but as of right now nothing is set in stone and there is no firm start date." And it sounds like it will need some real unique twists to make such a tried and tired plot line worthwhile.
Eminem's "Recovery" is not that good, but having the best selling album of 2010, has clearly been pretty good for him, no doubt a factor in landing roles. At this point I'm certain he's a better actor than a rapper, but it's a long way back to "8 Mile" and the great performance he turned in… can he do it again?