"Dogtooth" Snags a Spot on Foreign Oscar Shortlist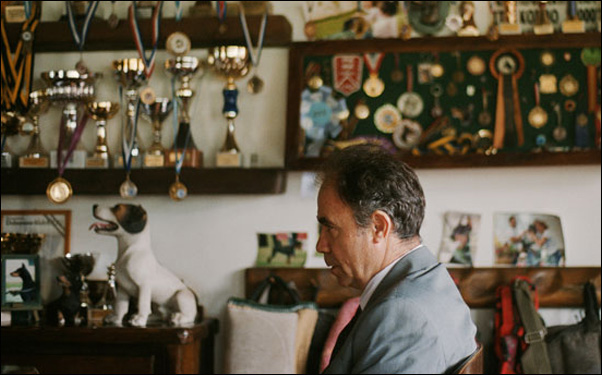 Posted by Stephen Saito on
The shortlist for this year's foreign language Oscar category is out and down to nine entries:
"Outside the Law" (Algeria, my interview with director Rachid Bouchareb is here.)
"Incendies" (Canada, my review is here.)
"In a Better World" (Denmark, my review is here.)
"Dogtooth" (Greece, Alison Willmore's review is here.)
"Confessions" (Japan, Alison Willmore's review is here.)
"Biutiful" (Mexico, Anthony Kaufman's review is here.)
"Life, Above All" (South Africa)
"Tambien la Lluvia (Even the Rain)" (Spain)
"Simple Simon" (Sweden)
The finalists will be announced next week along with all of the other Oscar nominations on January 25th. There are a few surprises even within this group – Cannes winners "Uncle Boonmee Who Can Recall His Past Lives" from Thailand and Xavier Beauvois' "Of Gods and Men" from France, Germany's entry "When We Leave" and Eran Riklis' "The Human Resources Manager" all would've seemed to have a shot. (A full list of eligible titles is here, though of course there are routinely omissions since it's dependent upon the nominating country to select what film will represent them.) Seeing as it was a consensus choice on our year-end top 10 lists, count us on team "Dogtooth," which coincidentally hit VOD and iTunes yesterday.