David Milch to Pen "Heavy Rain" Script, Possibly Play "Heavy Rain"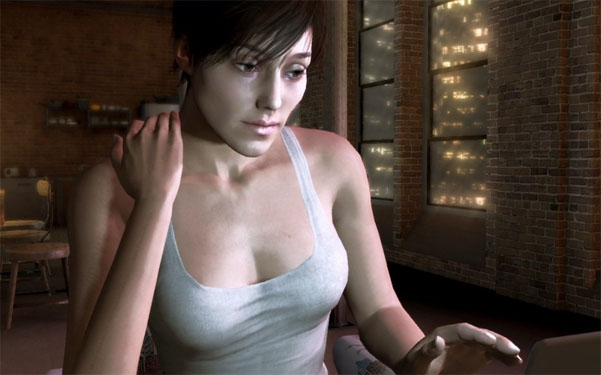 Posted by Chris Plante on
Last year, a video game wanted more than anything else to be a film. The title was "Heavy Rain" and it generated hyper-realistic graphics to look like a film, sacrificed player control to feel like a film and hired professional voice acting to sound like a film. Somehow that voice acting sounded like a foreign film redubbed with a phonetic reading from the original cast, but that's neither here nor there, eh. This year, "Heavy Rain" might finally get its wish. According to Variety, Emmy winning writer David Milch has reportedly signed on to write the film adaption.
Milch, who penned the pilots for "Deadwood" and "NYPD Blue", has never before written a Hollywood film. But that shouldn't be a problem considering "Heavy Rain" borders on Syfy channel pablum.
The story follows 4 seemingly unconnected characters and their dealings with the Origami Killer. He is a serial killer who drowns his victims in puddles, so hopefully Milch will flex his creative liberties to rename him The Rainman. The player's decisions steer the plot, so one person might play the game and see a character die, while another might take that character to the conclusion with nary a scratch. This Choose Your Own Adventure experience was what saved Heavy Rain from feeling like a protracted cut scene. A boring, confused and cliché-ridden cut scene.
Obviously, some gamers connected with "Heavy Rain". The graphics were undeniably impressive. And the design was ambitious to say the least. Some people even thought the story was meaningful. In fact, the fabulously talented, endlessly intelligent IFC.com writer Evan Narcisse ranked it #8 on his Top 10 Games of 2010. Evan is, of course, free to have that very very wrong opinion.
David Milch has a shining record on television. If you pretend "John from Cincinnati" never happened. Maybe he'll save this film. Or maybe he'll focus his talent on his new HBO drama "Luck". The one with Dustin Hoffman and the horse-racing. Now there's an interesting project.