David Lynch Talks About His Music, the Smell of Pine, And "Blue Velvet"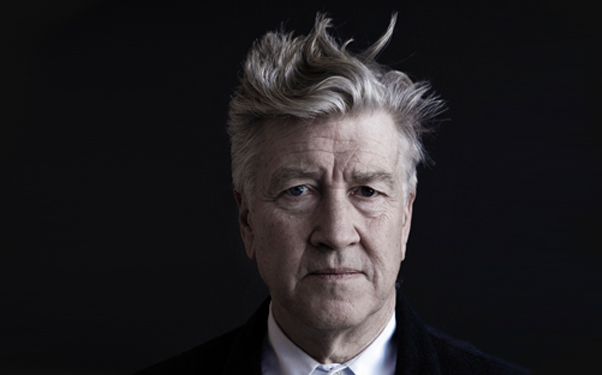 Posted by Brandon Kim on
David Lynch revealed telling things about the olfactory pleasures of woodcutting while discussing some of the initial confusion surrounding his latest musical releases on KCRW last week. We'll get back to the wood.
First, talking to "Morning Becomes Eclectic" host, Jason Bentley, Lynch discussed his latest foray into music. "Angelo Badalamenti brought me into the world of music. Before that, I loved sound," the director explained, telling how his musical proclivities grew out of experimenting with sound and working with his favorite composer.
Last year Lynch collaborated with Dangermouse and the late Sparklehorse on their "Dark Night Of The Soul" album, singing on a two songs. More recently, he released a pair of electronic tracks which initially confused a few people — notably when Jason Bentley played one of them on air and mistakenly said it was the British group Underworld.
"What happened, for listeners, is that early last year I had gotten MP3s. I got a new Underworld MP3 and I was sent… your track ["Good Day Today"], Bentley explained. "So, as MP3s come sometimes they are mistitled or complete information isn't there so I confused the two. I ended up playing on the air what I thought was new Underworld [but] I played your track." Underworld have since sportingly remixed Lynch's original.
On how Lynch approaches his music and other creative works he said, "It's the ideas that come. Ideas drive the boat — so you get ideas sometimes for music, you get ideas sometimes for still photography, some ideas for cinema, some ideas for furniture…"
And the ideas keep coming for Lynch who also mentioned that he loves working with wood. "I love the smell of cutting wood. All woods have a smell, it's so beautiful. Pine is my very favorite. I have a SawStop, do you know what that is?" he inquired.
A SawStop is one of those table saws you can jam your finger into and the thing won't cut it off. "It's incredible!" Lynch exclaimed. "I also like the dremel.The dremel is a great tool, everybody would love a dremel and a SawStop."
Lynch also revealed that outtakes from "Blue Velvet," once thought lost forever, have been found. "Man oh man," he said. "You know, there is a thing called b-negative, or outtakes, or lifts, that don't make it into the film. And in the old days, those things sat around and maybe became dangerously close to being tossed away." Those once throwaway scenes are now coveted extras for DVD's and Blu-rays.
"So, one day I looked into seeing where the lifts were because some of these scenes on their own would be beautiful to see again," Lynch said. "So I find out that Dino, the producer, doesn't know where they are…. No one knew where they were, they were gone. So depressing."
But they've been found, "Somewhere up in Seattle." It's incredible. And the word is that the best of the deleted scenes will come out with the new "Blue Velvet" Blu-ray. On the sound of it, Lynch, who was not pleased by prior efforts, was ecstatic. "And now Dean ["big Dean Hurley," Lynch's studio engineer] and I did a new one and it is so thick and beautiful. It's the mix, but it's 5.1 killer beauty."