Armond White and J. Hoberman Entertainingly Feuding Again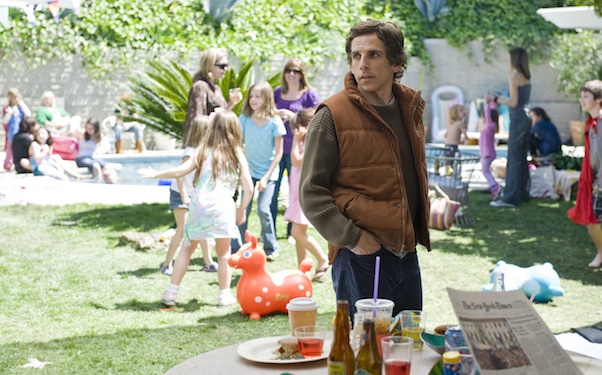 Posted by Matt Singer on
It may not be Pauline Kael and Andrew Sarris fighting over auteur theory and circles and squares, but the ongoing tiff between Village Voice and New York Press film critics J. Hoberman and Armond White is turning into quite the critical feud. Call it New York Critics Circle and Squares.
Tension between the two has simmered for years, and most recently flared up surrounding the release of director Noah Baumbach's 2010 film "Greenberg." In sum: White may or may not have been disinvited from a press screening of "Greenberg" because of his long-running feud with Baumbach's mother, former Voice critic Georgia Brown; Hoberman republished a review to prove that White had indeed suggested Brown should have aborted Baumbach; White took umbrage and retaliated with a piece of his own which compared Hoberman to "nefarious, shadowy dictator in a Fritz Lang silent" because he teaches film criticism classes at NYU (which, full disclosure, I once attended).
The latest flareup in this bitterly cold war of the words surrounds what did or did not happen at the New York Film Critics Circle Awards on January 10. White, as NYFCC chairman, had the honor of hosting the ceremony and he made quite an impression. According to Gawker's account of the evening, he bickered with "Black Swan" director Darren Aronofsky and introduced playwright Tony Kushner to present an award to "The Social Network" (a movie White hated) by saying "Maybe he can explain why it won best picture." He dredged up his issues with Baumbach by concluding the night with the line, "I thank the Circle for not awarding a single award to 'Greenberg.'" He might have also made Annette Bening cry.
Not so, says Armond! In his response to the NYFCC hullabaloo in the New York Press, he cites Bening as a great voice of reason during the whole affair, admiring the speech she gave in which she described the "symbiotic relationship" between filmmakers and critics. "I felt Bening's speech was like music (I told her so)," White claims. I guess any tear duct discharge was merely coincidental.
White also includes the full text of his Kushner introduction, which paints his remarks in an even more unflattering light than Gawker's version. The full put down line, according to its author, was "Surely Kushner, whose great play 'Angels in American' showed how spiritual and social connections transformed lust and duty to family, friends and country into moral responsibility, will explain why 'The Social Network' is deserving." Kushner didn't take the bait, prompting White to call his presentation "glib and fastpaced."
More pressingly, White went on the attack against Hoberman (who he blamed for the Gawker piece because it was written by the husband of his editor at the Voice) and Entertainment Weekly's Lisa Schwarzbaum (who wrote her own piece about the awards, in which she called White an "ungracious spokesman" for the NYFCC). Here are just a few of White's accusations against Hoberman and Schwarzbaum:
-They are motivated by "racism…they pretend to be hip and ladylike, but they're simply the type of class oppressors unique to the bourgeoisie."
-"They're shills: uninterested in free expression or different points of view. Their lives are committed to promoting Hollywood and controlling culture and criticism."
-Their "lies" "embarrass the entire practice of film criticism."
My favorite moment, though, is when White calls Hoberman a "real despot" who "makes Internet hoards bend the truth" to "follow his telepathic command." As a former student of Hoberman's, I'd like to take issue with that statement, or at least point out that telepathy does not exist outside the realm of science-fiction. But Hoberman is telepathically ordering me not to, so I'll keep my mouth shut.
Hoberman responded with a defense of his own. The Gawker story didn't come from him, he insists, though he does admit to speaking with its author about the event. And he didn't have any thoughts on Bening's alleged eye-watering either, because "the chairman had consigned me, along with several other members of the NYFCC he regards as enemies, to the worst seats in the house."
Obviously I have a fondness (or an unbreakable psychokinetic bond) with Hoberman, so take my opinion with a grain of salt. But I do find it a wee bit hypocritical for White to get upset with his peers for turning the NYFCC dinner into "after-the-fact mudslinging" and then spend 1700 words engaging in after-the-fact mudslinging. But, of course, White is nothing if not a man of head-scratching contradictions. This is the guy who spends week after week railing against the shallowness of modern Hollywood and video game's pernicious influence on filmmaking then praise "Transformers: Revenge of the Fallen," the ultimate encapsulation of everything that is wrong with the shallowness of modern Hollywood and video game's pernicious influence on filmmaking. But I guess that's what I love about Armond. He's always right, even when he's proving himself wrong.