"Angry Birds" and "Doodle Jump" Go Hollywood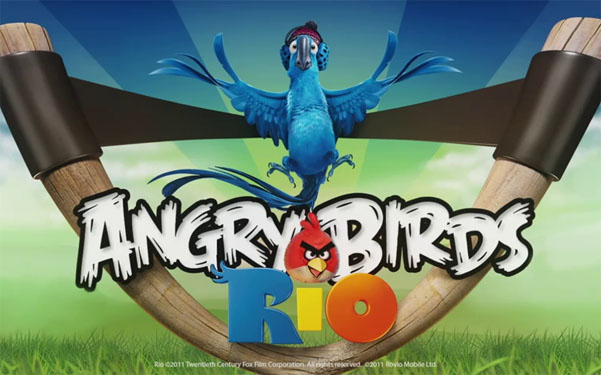 Posted by Chris Plante on
Two iPhone success stories have headed to Hollywood for upcoming facelifts. Both "Doodle Jump" and "Angry Birds" will partner in the upcoming months with big budget animated studios to expand their virtual audience and promote children's movies.
"Doodle Jump," a mobile game in which a green, horn-nosed critter, hops up an endless tower of platforms, will team with "Hop," a CG movie in which the Easter Bunny, voiced by Russell Brand, sustains a vehicular injury.
Developer Lima Sky and studio Universal should equally benefit from the deal. Lima Sky claims to have over 8.5 million "Doodle Jump" users. Universal has a multi-million dollar marketing campaign with one of the world's hottest comedians it its center.
Doodle Jump doesn't have much to lose here. In February, those who already own or buy "Doodle Jump" will have the option to download a free "Hop" update that unlocks a bonus Easter stage that features Brand's character. Doodle Jump's cast and plot is paper-thin, so the Easter Bunny won't tarnish some rich story.
The "Angry Birds" partnership, of which details are admittedly sparser, is perhaps more of a gamble for a brand that appears to be skyrocketing into the Cultural Sensation thermosphere.
Developer Rovio Mobile and 20th Century Fox will soon release "Angry Birds Rio" to promote the computer-animated children's film, "Rio," about Blu, a rare macaw with a fear of flight. Blu and his fear may at first sound like a fit for "Angry Birds" – none of its cast of characters seem to know how let alone want to fly. But unlike "Doodle Jump," "Angry Birds" has developed a reedy, but rich cast of characters. They have their own toys. They might even have a cartoon of their own on the way.
Mixing brands at this point is a strange strategy. Is it crazy to think "Angry Birds" is bigger is too big for "Rio." That it doesn't need this sort of help and should establish itself further as the "Mario" of mobile games?
"Angry Birds Rio" is not a cash-in by design, as there should be plenty for fans to bite into. The standalone game will include 45 exclusive levels set in the "Rio" universe. We can probably assume Blu and other caster members will feature into the story, maybe even as playable ammunition.
There's been no comment from either 20th Century Fox or Rovio on the price of "Angry Birds Rio." If it's free, than we can look at this sort of promotion as a great way to bring fantastic games to more people while promoting million dollar projects – only slightly modifying the original game's concept in the process. But if the game is sold at a cost and it sells well, plan to pay for your advertisements in the not so distant future, with the original characters "going Hollywood."