A Game for "Disabled Virtual Athletes"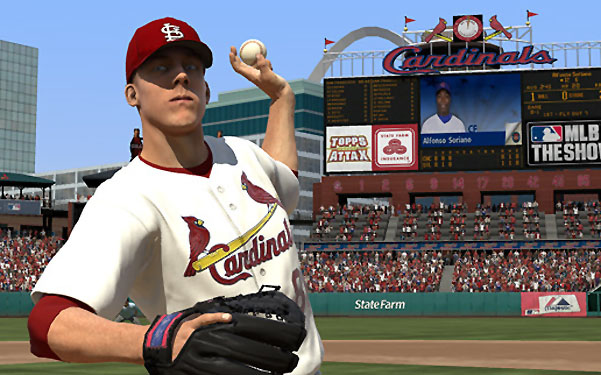 Posted by Chris Plante on
Modern sports simulations have become as difficult to learn as their real life counterparts. With controls that use up to 8-buttons, two joysticks and a D-pad, the "Maddens" and "NBA2Ks" have devised, over time, their own language of clicks and wiggles. A long-time gamer comfortable in other genres might find himself uncharacteristically out of step on his first survey of a virtual court. A disabled gamer, who might only be able to control a button or a joystick, would feel left out. That will change this season.
"MLB 11" will include a one-button mode. With a single tap, a bat can be swung and pitch thrown. Sony's San Diego development studio is calling it the "Association for Disabled Virtual Athletes" mode and the controls are optional in the game's setting. Players can map as many or as few buttons as they like – "MLB 11″s artificial intelligence will handle the rest: fielding, base running, modifying a pitch.
Children and adults that cannot play on the real diamond (and until now, the virtual one), have in "MLB 11" a place to experience the joy of the game. The update to the annual franchise isn't the ultra high-res character models or true to life batting stances that will win over the baseball obsessed, but "MLB" has always had the details and subsequently the fan base nailed down. Progress like this is far more significant than a polygon count. Sony is playing role model for sports game developers, especially, but also developers of any genre. The power of games comes from their incomparable ability to let us experience the otherwise impossible. Not some of us, but all of us.
[via ESPN]