14-Year-Old Video Game to Hit Store Shelves, Finally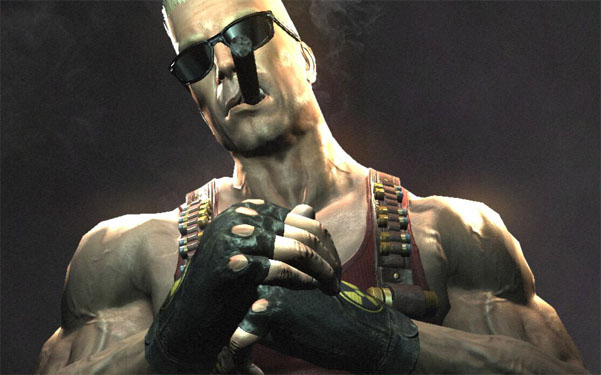 Posted by Chris Plante on
In December 2009, Clive Thompson wrote an obituary in Wired magazine for "Duke Nukem Forever". Here we are a little over a year later with not only a new "Duke Nukem Forever" trailer, but a rock solid release date — and the publisher means it this time. How did things finally go right for the game that went wrong?
7 months before Thompson penned that article, in May 2009, "Duke Nukem Forever" developer 3D Realms laid off the team that, while compiled at the time mostly of newcomers, had broken ground on the game's code in 1997, over a decade earlier.
The terminations were followed almost immediately by leaked assets — screenshots, character models, pictures of in-game objects — along with a lawsuit from publisher Take-Two against 3D Realms for failing to complete the project.
After plenty of finger pointing, the dispute was dismissed in 2010, but during this time, fired employees continued to sculpt the game, privately. "Duke" became something of a passion project, not unlike it had for the original, smaller team behind "Duke Nukem 3D".
The band of rebel programmers and designers took the name Triptych Games and contacted Randy Pitchford of Gearbox Software, the developers of surprise hit "Borderlands", Pitchford had cut his teeth on an expansion to "Duke Nukem 3D" and decided to see "Forever" through, installing Triptych in the Gearbox offices to collaborate on and complete the game.
And now we have begun to see the results of Pitchford's gutsy move. May 3, 2001 in North America and May 6th, 2011 worldwide will see the first release of a dead game brought back to life… fingers crossed.