What to Watch on IFC: December 5 – December 12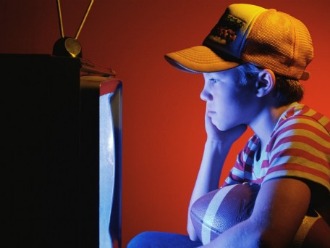 Posted by Melissa Locker on
While we are getting a bunch of great comedy programming in 2011 (Mr. Show! Larry Sanders!), don't worry, we are closing out 2010 with a bang … and a pow, kersplat, and shazam, too. Trust us, Layer Cake has a lot of sound effect worthy moments.
Here's what to watch this week on IFC:
Monday
On tonight's episode of Undeclared, Steven gets introduced to the Bible, because college is all about experimentation. And he may want to pray if Lizzie's boyfriend makes good on his promise to pummel him. Catch three episodes back-to-back beginning at 10:30 p.m. ET.
Tuesday
Nicolas Cage is the Lord of War. Thank goodness it is just a movie role and all this acting isn't just a very elaborate cover story, right? Right? The fun starts at 11 p.m. ET.
Here's the trailer:
Wednesday
Lars Von Trier's Dancer in the Dark airs at 4:30 p.m. ET. Brace yourself and bring a lot of tissues, because this movie will make you cry. The music, however, will not. Well, maybe a little:
Thursday
Go on a holy quest with Graham Chapman, Terry Gilliam, John Cleese, and all the Pythons in Monty Python's Quest for the Holy Grail. The quest starts at 8 p.m. ET. Don't be late or the Nights Who Say Nik will have at you.
Friday
Daniel Craig and cake, what else do you need for a hot Friday night? Catch Matthew Vaughn's Layer Cake at 7:45 p.m. ET.
Saturday
Quentin Tarantino and George Clooney vs. Vampires. You know those two would have wiped out certain sparkle vamps in no time, but it just takes a little longer against the Texas-style chompers. Catch the action in Robert Rodriguez's From Dusk Til Dawn at 10:30 p.m. ET
Sunday
You think you are leaving the house for some economy-stimulating present buying, but then you realize there's an Arrested Development marathon on the air. Buy your Christmas presents online and in front of the television like decent folk. The fun starts at noon ET.