Watch the Real Documentary About The Characters From "The Fighter"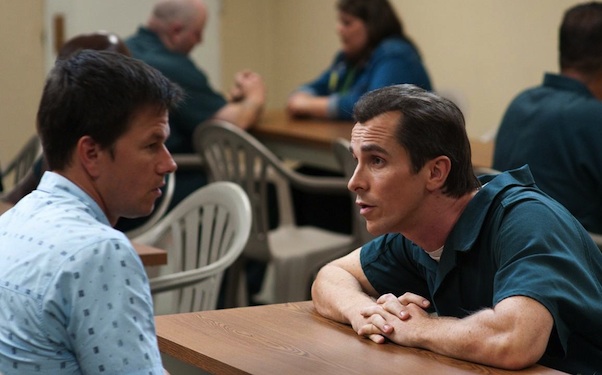 Posted by Matt Singer on
WARNING: This post contains some mild spoilers for "The Fighter."
Throughout "The Fighter," an HBO documentary camera crew follows Dicky Ecklund (Christian Bale) around his hometown of Lowell, Massachusetts. He believes — or he claims to believe — the documentary is about his impending boxing comeback. But we follow Dicky around Lowell, too, and we see how lost he is to crack addiction. There's no way he's making a comeback. So why is the crew there?
In reality, the cameras were making a documentary about crack addiction in America, and it's not until the film, "High on Crack Street: Lost Lives in Lowell," premieres on television, that the family realizes the reality not only of Dicky's comeback movie but of Dicky's comeback as well. It becomes a major motivational turning point in the film for Dicky and his younger brother Micky (Mark Wahlberg) who's lived his whole life in his more famous, more gregarious brother's shadow and who has sublimated his own wishes to those of his brother and his domineering mother (Melissa Leo).
If you're curious about the real Micky and Dicky, SnagFilms has "High on Crack Street" available to watch for free in its entirety on their website. I would recommend it with a warning: it is a heartbreaking and harrowing film. Dicky's story is a little less than half of the movie; the other half follows some of the other crackheads we see him palling around with in "The Fighter" including a sad woman named Brenda who can't decide whether or not to get an abortion and keep smoking crack indefinitely or have her baby and go into rehab. "The Fighter" unquestionably paints a funnier picture of this place and these people — you won't find "crazy" Dicky jumping out of any windows to get away from his mom in "High on Crack Street."
There's at least one sequence in the doc, though, that's so interesting I'm surprised it didn't make it into the fiction film. After Dicky goes to jail, his mother Alice attempts to raise bail money by charging admission to a private viewing Dicky's old fight with Sugar Ray Leonard. The surreal scene gets even more surreal when a fight breaks out amongst the attendees at the rebroadcast. How'd that get left out? My guess would be that it had to be dropped because of the condensed chronology of "The Fighter," where Dicky only goes to jail once instead of the two times shown in "High on Crack Street."
We don't see much of the real Micky in the doc, though we get to know Alice a little; she seems just as deluded about Dicky's addiction as she is in the "The Fighter." The Dicky of "High on Crack Street," though, isn't quite the same man we see played by Bale in "The Fighter." He's not the charismatic crackhead or the life of the party. He's surprisingly quiet, and he doesn't tell jokes or make boasts about his boxing skills. He's doesn't look or act like a local hero who can't let go of his past glories. He looks like a broken man who's long resigned himself to a lifetime of crack addiction. More than once the camera catches him staring silently into the distance, looking lost, searching for answers to questions he's forgotten in a drug stupor.
"High on Crack Street," directed by Jon Alpert, Maryann De Leo, and Richard Farrell, is available on SnagFilms.com. It's a really interesting companion to "The Fighter." It'd make a great DVD extra, too.