Jared Leto's 13-Minute "Hurricane" Video Banned For Sexual Content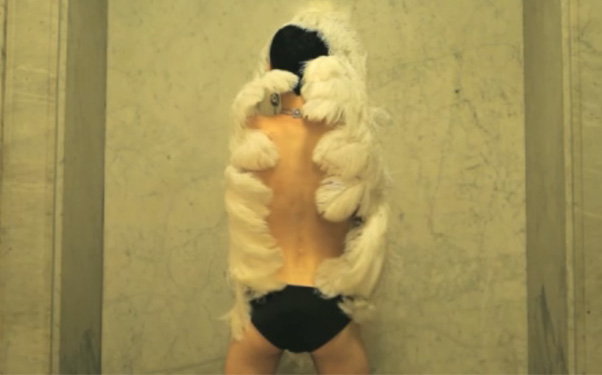 Posted by Brandon Kim on
It takes a few rolls of the scroll wheel to read through all the shots that got flagged in 30 Seconds To Mars' new video "Hurricane." Having actor Jared Leto ("American Pycho," "Alexander") as your frontman doesn't help your band get a video played on MTV when it's filled with as much sex and bondage as this one. It starts out mildly enough with bondage masks and girls in leather bunny suits but quickly leads to rubber mouth gags and lots of grotesque flashes of forceful head/hair pulling.
Oh and the nudity and touching. This is what really did it for MTV and is the main reason the video is banned outright. Leto posted his on his website, copied from the logs of MTV's compliance department:
09:17 – WOMAN RUNS FINGER OVER OTHER WOMAN'S G-STRING
CLAD BOTTOM AND TOUCHES HER ANUS –

This shot makes the video completely restricted.
Here, see for yourself, you can still watch it online!
[THR]