Trailering: Mel Gibson's "The Beaver" Prepares to Bite Back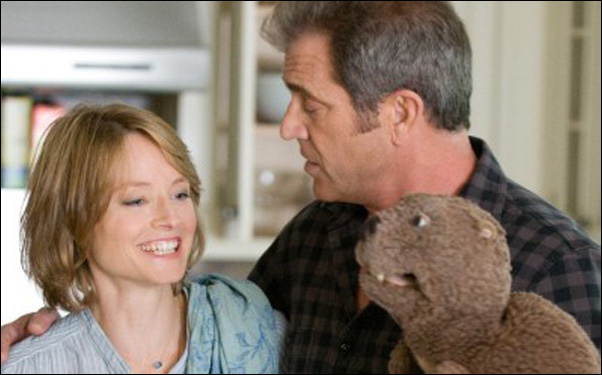 Posted by Stephen Saito on
When it became obvious that "The Beaver," a black comedy that had been the source of so much interest in Hollywood when it the 2008 Black List for best unproduced scripts, would become collateral damage of its star Mel Gibson's ugly, infamous phone messages over the summer, my immediate thoughts went to Robert Downey Jr.
Although it is now a minor footnote in Downey's rapid ascendancy to triple A-list stardom, it was Gibson who cast his "Air America" co-star in the film version of "The Singing Detective" and insured the recently-paroled actor when no one else would, starting him on the road to recovery. (Rumor has it that Downey was part of the reason Gibson was supposed to shoot "The Hangover 2" cameo that ultimately went to Liam Neeson.)
Of course, Gibson was already a bit of a reclamation project when his good friend Jodie Foster decided to direct "The Beaver," having taken it over when versions with Steve Carell and Jim Carrey never came to pass. And while a Gibson comeback seems unlikelier than Downey's, the first trailer from the film looks like Foster may have done him as big a favor.
It wouldn't be surprising to find out that Summit Entertainment, who is said to be releasing the film in April, may have softened the film's edge for this public reintroduction to Gibson. (After seeing two episodes of his ambitious and far-too-quickly-canceled fall TV series "Lone Star," the film's screenwriter Kyle Killen is more than capable.) But as Tom Cruise could tell you, the way back into their good graces is by poking fun at yourself and what better way than to be a man who avoids his midlife crisis by attaching himself physically and emotionally to a hand puppet. The trailer is here: