Trailering: "I Am Number Four," or How to Engineer a Franchise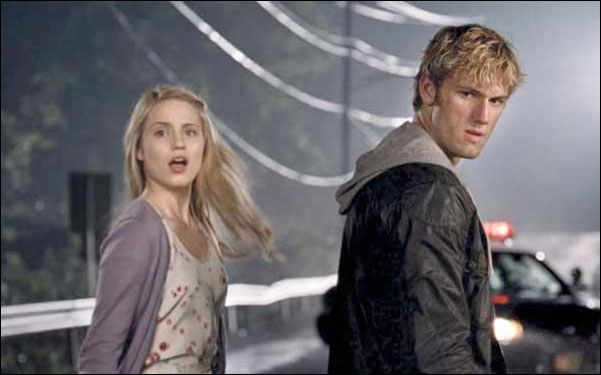 Posted by Alison Willmore on
Below is the trailer for "I Am Number Four," an upcoming sci-fi film starring indistinguishable pretty boy Alex Pettyfer (who previously played the lead in franchise misfire "Alex Rider: Operation Stormbreaker") as a superpowered teen being hunted by what look like the Strangers from "Dark City." He falls in love with Quinn from "Glee" at the direction of D.J. Caruso, late of "Eagle Eye." It all looks calculated with laboratory precision.
What's actually interesting about this production is that its genesis is in naked calculation. It's based on the first book from Full Fathom Five, the controversial company started by everyone's favorite disgraced memoirist James Frey. Full Fathom Five works with young writers to turn out YA properties specifically engineered to be workable, adaptable, lucrative franchises. An excerpt from Suzanne Mozes' feature in New York magazine:
He encouraged me to start imagining product placement–"think Happy Meals"–because merchandise is where you make money in these deals. He mentioned the Mogadorian swords in I Am Number Four, which were described with unusual specificity. "We added that after Spielberg told us he needed stuff to sell."
"I Am Number Four" is due out February 18, 2011.