Thora Birch's Father Allegedly Gets Her Fired From Off-Broadway Show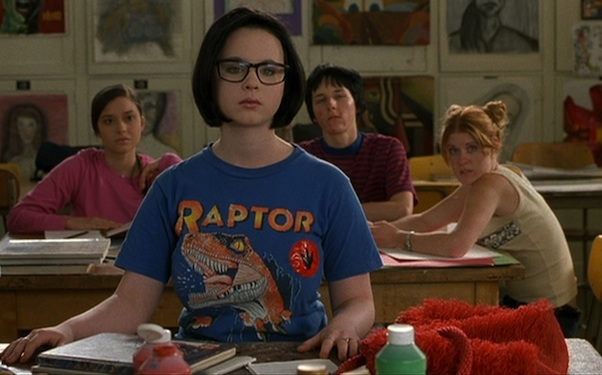 Posted by Matt Singer on
The New York Times' Arts Beat blog has a strange new story this morning. Thora Birch, the star of "American Beauty" and "Ghost World" was fired from an Off-Broadway production of "Dracula" just days before the show's first performance. Though Birch's camp was initially told that the play's director, Paul Alexander, wasn't pleased with Birch's performance, he told the Times that her dismissal was actual the fault of Birch's father and manager, Jack Birch, who "threatened another actor during a rehearsal" for touching his daughter:
"According to Mr. Alexander, who was told of the incident afterward by the actor, Mr. Birch asked the actor why he was rubbing Ms. Birch's back during [a] scene. The actor – who none of the sides would name – said that he had been directed to do so as part of the scene. Mr. Birch objected, saying that the backrub was unnecessary, and told the actor to stop. (It is unusual for anyone other than a production's director to instruct an actor.) When the actor tried to explain further what he was doing, Mr. Birch said, according to Mr. Alexander: 'Listen, man, I'm trying to make this easier on you — don't touch her.'
Jack Birch denied using those words, but this isn't the first time he's gotten his daughter some bad publicity. In 2007, The New York Post's Page Six published an item about the Birchs' strange behavior on the set of the film "The Winter of Frozen Dreams." Thora had a sex scene in the movie and Jack "insisted on watching the filming."
"Even though it's industry practice to shoot sex scenes on a closed set, Jack Birch — who met Thora's mother, Carol Connors, as her co-star in "Deep Throat" — demanded to be present as his daughter and [co-star Dean] Winters simulated intercourse last week. 'It was so wrong,' said one insider. 'The director is saying, 'Harder! Faster!' and the father is giving Winters the thumbs up.'"
Um, ew. Read the full he-said-he-said, including descriptions of another incident where Jack Birch supposedly peered in through the windows of the set during a rehearsal, over at the Times website.